Carles Francino, excited after going through the coronavirus: "I had a hard time"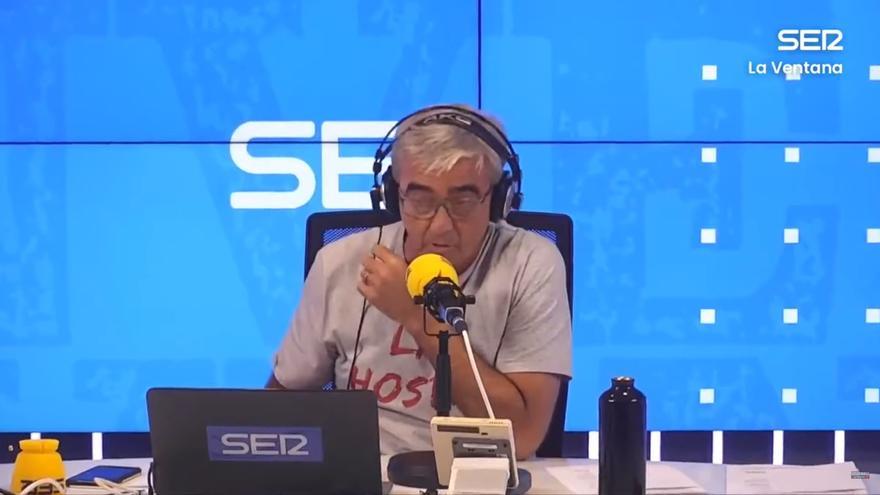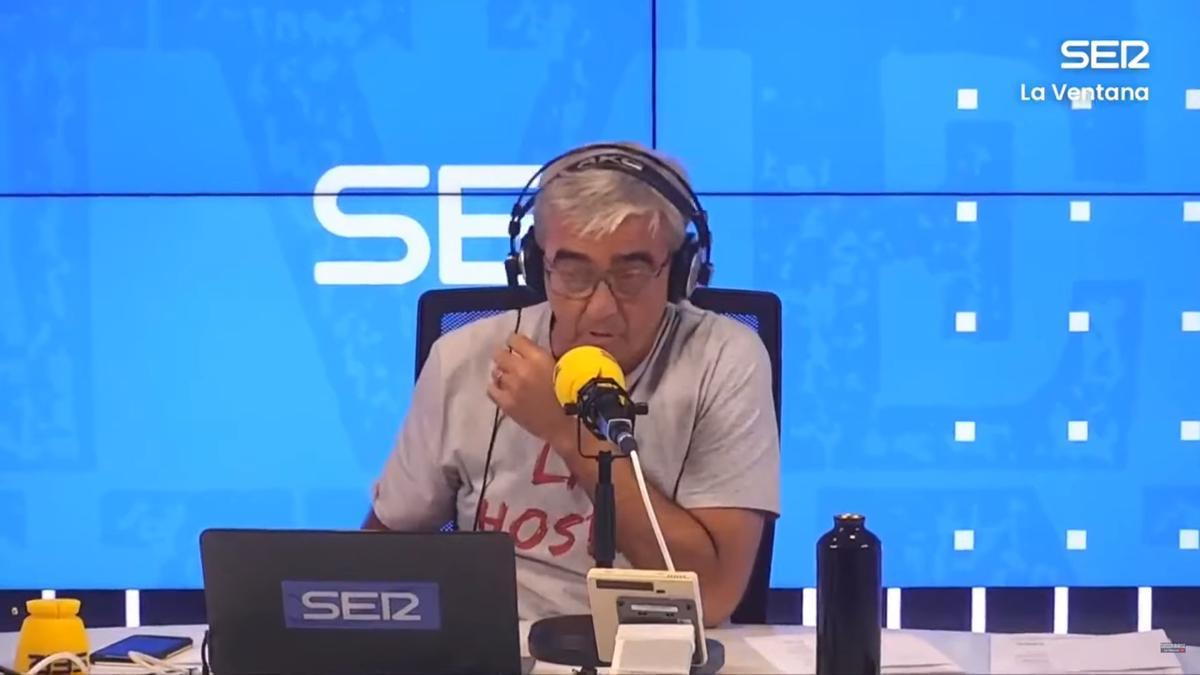 The Cadena Ser journalist, Carles Francino, has returned to the radio after 47 days of absence for coronavirus. One of the best known voices has returned to present their afternoon program 'La Ventana' after being absent for a month and a half.
Carles Francino wanted to be honest with his listeners and tell them about everything that has happened during this time. The announcer had a close contact with a positive even taking all the precautions: "47 days ago They told me I had to get off the radio. Had had close contact with a positive and I went home pissed off like a monkey because I thought it was very exaggerated, that I had been taking precautions for a year, with very close controls, that I am an athlete, that I am strong and that I could not be touched, "said Francino.
And he added that it was a "gross error": "Because This bloody virus does not attend to sports, or reasons, or anything. In fact, Five days after testing positive, I had to enter the Jiménez Díaz Foundation urgently. with very high fever and very low oxygen. I had a hard time, especially during 48 hours in which the indicators were bad, including a stroke of which, fortunately, it seems that I have not had any sequels, "said the journalist.
And addressing another of the program's hosts, Isaías Lafuente, stressed that apparently he had no sequelae of stroke what had happened. "I lost six or seven kilos, a lot of muscle mass, I also lost my voiceIt is not that I have much but the little that I have I lost. But, well, I have left ", affirmed the Catalan journalist.
With a broken voice, he commented that his close contact died on April 12 and that another is slowly recovering after spending almost a month in the ICU. "My wife and my young children also suffered the attack of the covid, although with less virulence", emphasized the journalist. For almost seven minutes the presenter has not left any topic untouched from the toilets to the fatigue of the families who are not having a good time.
"How can the toilets not get pissed off seeing what has been seen during this weekend? ", Carles Francino reflected, asking the question. His return has been celebrated in style on Cadena Ser by giving him a bouquet of flowers for his recovery and return to the radio.