Carla Suárez meets number 1: Ashleigh Barty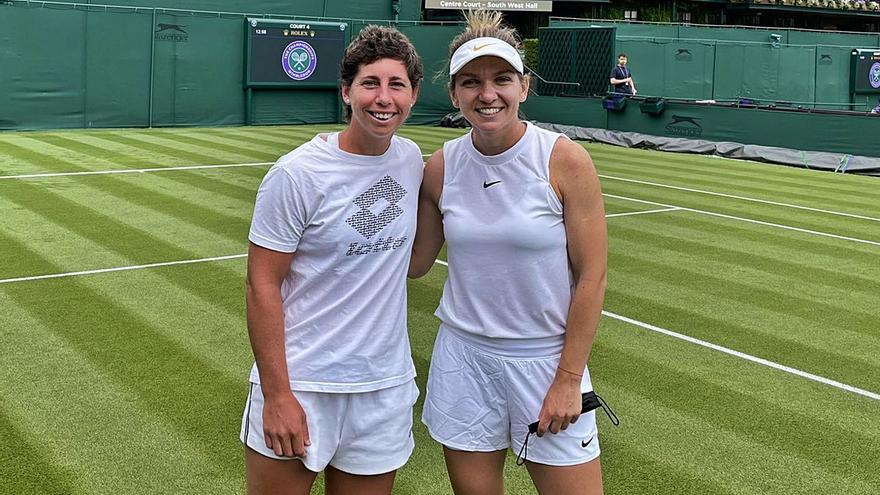 A popeya for Carla Suárez since the beginning of her last visit to London. The Gran Canaria tennis player visits Wimbledon for the last time with the worst possible path in the tournament table. And it is that the draw has not brought him too much fortune to Suárez, who will run into the Australian Ashleigh Barty, number one in the world ranking and first seed of the British Grand Slam. Quite a first-rate bone.
The game, with the schedule yet to be defined, will be on Monday. Carla Suárez has never faced the 25-year-old Australian player, winner of Roland Garros in 2019. At Wimbledon, the Gran Canaria tennis player has reached the round of 16 three times. The last time, in 2019, in his last participation in the tournament.
Carla Suárez reappeared on the slopes at Roland Garros after overcoming a Hodgkin lymphoma detected in 2020. Nine months later, the Gran Canaria woman showed her talent and claw to put American Sloane Stephens on the ropes. He won the first set, but fell 3-6, 7-6 and 6-4 after almost two and a half hours of play. in Paris, Barty had to retire after failing to overcome his physical problems with his hip.