Carla Suárez: "2020 will be my last year as a professional" | sports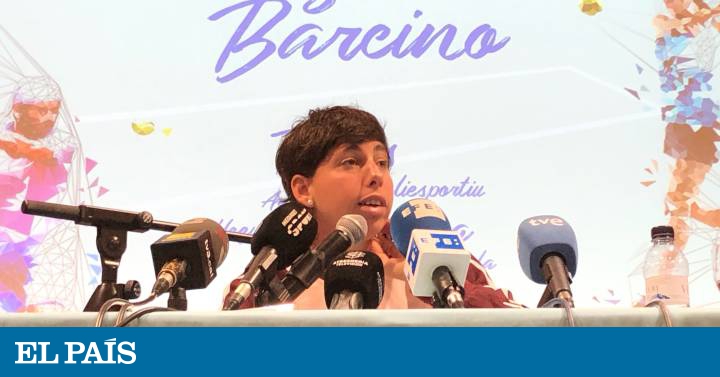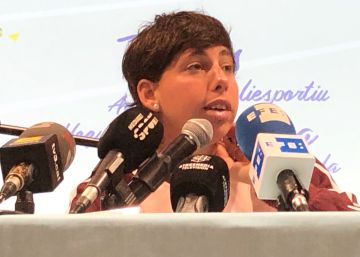 He booked a track at the Barcino Tennis Club in the morning, trained for more than an hour and, after a restful shower, appeared with a small nervous smile, dressed in a sweatshirt and tracksuit. "2020 is going to be my last year as a professional tennis player. I'm starting to have other priorities and tennis demands a lot of sacrifice," said Carla Suárez (Las Palmas de Gran Canaria; 31 years old).
You do not want to follow the tennis player, partly tired of fighting back and shoulder pain, of competing without being in the right conditions. Some discomforts that have made him dilute in the ranking WTA in this last year (it was currently in position 55, very far from the sixth place it reached in February 2016), but that, however, is no excuse for her. "The injuries have been part of my career and have not influenced me in this decision, which is more than thought and meditated," he said. In fact, it had been more than a year and a half since I thought about the idea because it misses its roots. "I am a Canarian and for many years I have been very far from the family. I really want to be with them and that is what my heart asks me. The time that has passed cannot be recovered. "Carla, in any case, wanted to underline that there is still no goodbye." I give myself a year because I want to continue enjoying and we will do it in the most professional way possible. "
It is so clear that it will be competitive that it did not fall short of the objectives that have been marked in the season of its goodbye. "I can still play another year aspiring to everything. I want to finish in the top-10. I think I have the level to get it. I want to do Grand Slam tournaments well because I would like to know what it feels like to win one, and I also want to get to the Tokyo Olympics, in addition to adding some more tournament, "he said.
There is no player on the circuit with a reverse to such an aesthetic hand, with a tennis so plastic and even magnetic. It happens, however, that his short stature – 1.62 meters – in a world that gains centimeters and muscles every time, reduces fierceness and strength against players who are increasingly chiselled in the gym. And, although he has been able to win the best, he never had the consistency necessary to overcome his own wall, which were the quarterfinals in the greats. Record he achieved in his first Roland Garros (2008) and that he repeated seven other times throughout his career (three in Australia; another in Paris; and two more in the US Open). But it also has two titles (Oeiras 2015 and Doha 2016) and another nine finals – six on clay and three on hard courts -, in addition to the recognition of the entire circuit. Now, he has a year of enjoyment and struggle. "It is not yet a farewell. I hope that during this year we can enjoy all together. If I do it on the track, probably also those who have supported me throughout my career."
You can follow EL PAÍS Sports in Facebook, Twitter or subscribe here to the Newsletter.