Carla Frigo: "I identify myself as a singer, I don't like being called a tik-toker because I don't feel it"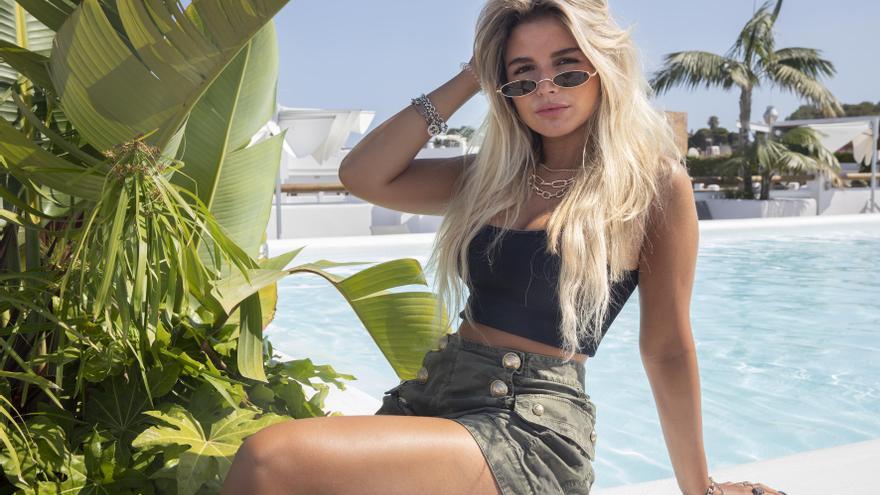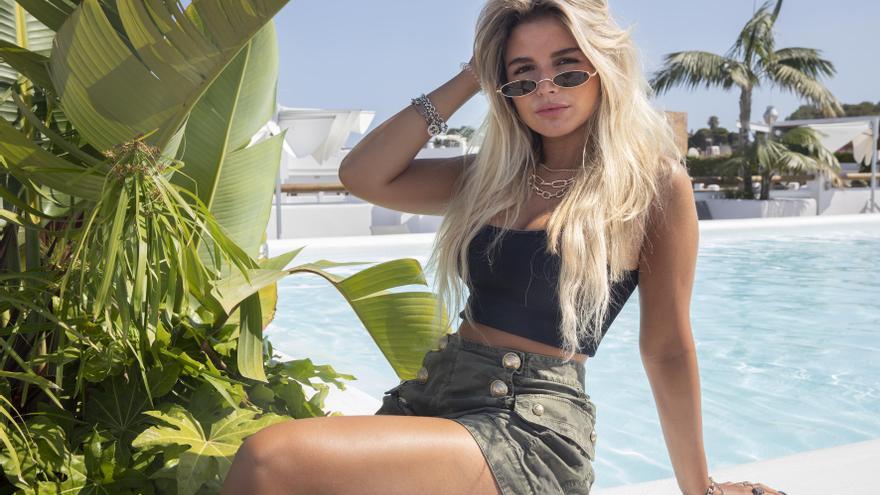 Carla Frigola, known by the stage name of Carla Frigo, is a young eighteen-year-old singer from Girona, born in Lloret de Mar, who has become a phenomenon in the United Kingdom through the platform Tik-Tok. One of her videos, where she appeared with a Chelsea shirt, shot her to stardom and already exceeds 1.6 million followers on this network, to which must be added the 300,000 she accumulates on Instagram. Frigo wants to succeed as a singer, but he also studies music design. fashion on Barcelona, his other great passion. Granddaughter of the historic former Espanyol footballer Joan Martínez Vilaseca, also known for having been in the grassroots football of the Barça discovering talents for more than three decades, he has signed for the multinational Warner Music.
-A Chelsea shirt helped him make the big boom in Tik-Tok, where he has 1.6 million followers. Is it a soccer player?
-At home there has always been an atmosphere of football. My grandfather (Joan Martínez Vilaseca) was a professional footballer and coach and it is a sport that I have always lived closely. He was actually wearing the Chelsea jersey but could have worn any other.
-He also made her well known in the UK. How do you live that having followers from another country?
-The truth is that I like it a lot. The fact of making yourself known in a language like English makes you reach a wider audience.
-We interviewed her as a singer but in reality she has other facets: influencer, tick-toker and also does fashion design. Which of these profiles do you identify with the most?
-Clearly with a singer and fashion designer. I only use Tik-tok and Instagram to visualize my work as a singer, but I don't like being called influencer or tik-toker because I don't feel it.
-It should not be easy to combine both. As it does?
-It is very difficult to combine fashion and music, which are the two things I do full time. But I guess the key is to do it little by little each day.
"I want to explore many musical genres because I don't want to be the reggaeton girl"
-Tik-Tok has managed to position itself as a key platform for the music industry. Has having so many followers helped you to sign for Warner Music Spain?
-Not. The record company signed me when I was second in high school for a video I uploaded on Instagram. But the followers I have on Tik-Tok e Instagram they follow me for a superficial issue with the physical, not for my songs. On the other hand, the fans I have of music I have obtained from scratch. Sure something helps, but keep in mind that once you are identified as tik-toker, that overrides any other facet you may have.
-Therefore, it could be said that now your goal is to unmark yourself from the label of tik-toker and focus on the singer, right?
-Yes, exactly. This is what I have been doing for many months.
-He is eighteen years old and his producer is twenty-two. Even so, you have arrived stomping. Do you think they can have an international trajectory?
-It is the objective we want to achieve. Being young is not a problem but quite the opposite. Also, being both so young we understand each other a lot when composing the songs because we have the same tastes. And speaking in English also opens many doors and we are going all out to achieve it.
-Are the fans you have in music also English?
-Yes. If you look at the last topic, I'm blessedI've already worked with a much more European aesthetic. Instead, the first two themes, Poison Y Indoors They are very local, and I don't want to get stuck in the Spanish context. I have to take advantage of the international fame that I have in the UK.
-In fact, in eight months he has released four songs, and two different genres: reggaeton and trap. Are you experimenting to find your musical genre, or are you just doing what you feel like?
-I do what I feel like and now I want to experiment with different musical genres. I want to explore because I don't want to be "the reggaeton girl". Also, I want to soak up the music I listen to.
"The followers I have on Instagram or Tik-Tok follow me for a superficial subject like physical, not for music"
-Being used to having thousands of likes In networks, has it led you to have more self-demand with music?
-Yes, when I started it happened to me a lot because, in addition, I am a very demanding person with myself. Until I understood that I could not demand such high levels of music from myself because I had just started, while on Instagram and Tik-Tok it had been a long time. I am aware that it is something that I have to do little by little without crushing myself.
-Do you think this success has been a matter of luck or blessing?
-Not. I've actually been working on this since I was seven and it has always been my dream.