Car sales suffer in 2019 their first fall since the crisis | Economy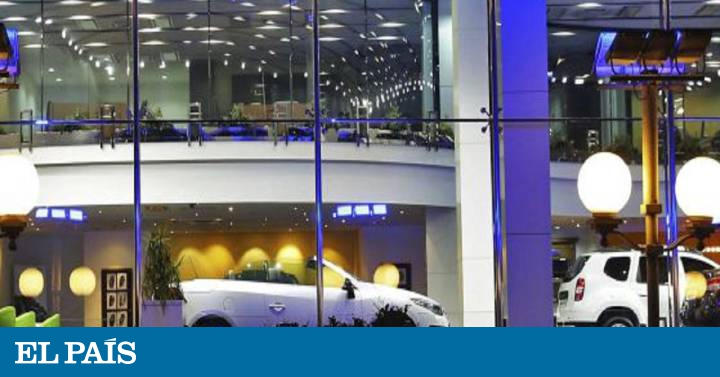 The registration of vehicles in Spain evolved in 2019 much worse than the economic activity, condemned to the slowdown. Sales of cars and SUVs fell 4.8%, contraction that gives reason to the pessimistic predictions of manufacturers and dealers, according to official Ideauto data published on Thursday. It's about the first reduction since 2012, at the end of the last crisis, and the worst prelude to a sector that needs this year to begin to obtain results from its forced commitment to the electrification of its catalogs. Individuals, responsible for half of the market, have fled the outlets.
Faconauto, the employers' licensee, expects that in 2020 sales will continue to fall at a rate of 3%, while Anfac, which brings together manufacturers, estimates similar data.
2019 has ended the upward sales path that had starred in Spain since 2013 and whose peak was recorded in 2018, with 1.32 million vehicles sold, although that was a strange year: the entry into force of the new regulations Emissions (called WLTP) caused brands to launch promotions to get rid of the largest number of vehicles that were outside the new pollution standards. That bubble is the one that, in part, caused the statistics to fall in 2019, reaching 1,258 million units.
But that is not the only explanation for the fall of a market with symptoms of depression. Individuals have reduced purchases by 11.6% compared to a year ago, so the overall enrollment figures would have been worse were it not for the self-registration made by manufacturers and dealers (cars that are later sold as kilometer 0) so as not to accumulate stocks. Companies have increased 3.1% of car purchases (433,657), while renters have increased demand by 0.2% (238,286).
The manufacturers, united in the Anfac employers' association, have been denouncing messages from the Administrations for months in which the future of internal combustion cars – and especially diesel – is questioned for their levels of polluting emissions, while defending that new generations have significantly reduced pollution. Despite this, statistics show a sharp decline in diesel car sales: 25.9% have fallen in the last year and now only represent 29% of all sales. The gasoline versions, which increased sales in 2019 at a rate of 2.2%, represent 58%.
The emergence of models driven by alternative energies (those that use gas, batteries or hybrid engines) continues to gain prominence in the Spanish park with forced marches: the year began with a quota of 11% and ended with 13%. Electric cars are a sample of the doubts generated by the new mobility: they grew by 64%, a very scandalous percentage of growth but which is explained by the very low exit statistics. 10,050 vehicles powered by batteries were registered only.