Car sales slow down their fall in August despite inflation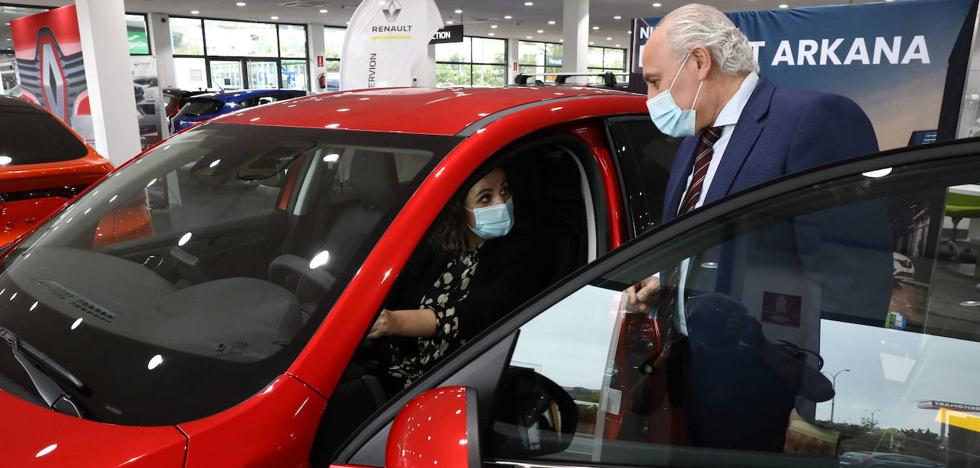 Registrations rise 9% to close to 52,000 units, with electric cars driving purchases
In August, almost 51,907 passenger cars were registered, which is 9.1% more than last year, according to data from Anfac, Faconauto and Ganvam. But this good data does not manage to compensate for the bad year that weighs down the sector, with a 9.4% drop in sales since January to only 533,000 units sold.
The data was favorable due to the good evolution of sales for companies, with 23% more sales, since the individual channel fell by 4.3%. So far this year in individuals the fall is 1.4%, while companies bought 4% more cars.
"The increase in monthly sales can be misleading," said Anfac's Director of Communication and Marketing, Félix García, who indicates that if the figures are compared with 2019, the drop is greater than 30% despite the data for August. In addition, in the accumulated of the year the contraction of the market with respect to 2019 is 40%, highlighted García, who influenced the microchip crisis aggravated by the complex international scenario, in addition to rising inflation.
What sold the most in August were gasoline models, 43% of total sales, compared to 17% of diesel and 39% of other technologies, such as electric.
Thus, the high prices of fuels are encouraging many Spaniards to bet on the purchase of an electric car instead of a traditional one. August data reflects this: sales of electrified vehicles (which include pure electric and plug-in hybrids) grew 14.7% to register almost 6,000 units in a single month, according to data from Ganvam and Aedive.
So far this year, sales of this type of car have grown by 31% to 62,600 units. Of the total passenger car registrations in the month of August, 8.1% were electrified models, according to data from both associations.
As for the 100% electric models, 29% more were sold in August than last year, with almost 3,000 units, of which 1,473 were passenger cars, 13% more. So far this year, 32,000 of these vehicles have already been sold, 46% more than in 2021. The vehicle that grew the most compared to last year is vans, which increased by 90% in August, reaching 2,155 units registered in so far this year.
Plug-in hybrids continue to be a very positive solution for drivers who do not have the possibility of charging their vehicle every day. They registered an increase of 3% in August to 2,780 units, practically all passenger cars.