Cantero y Mas, to come back in the European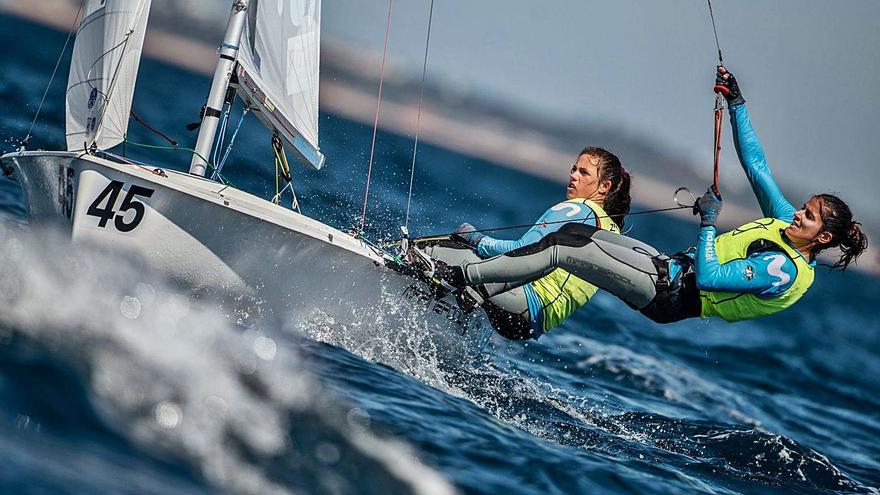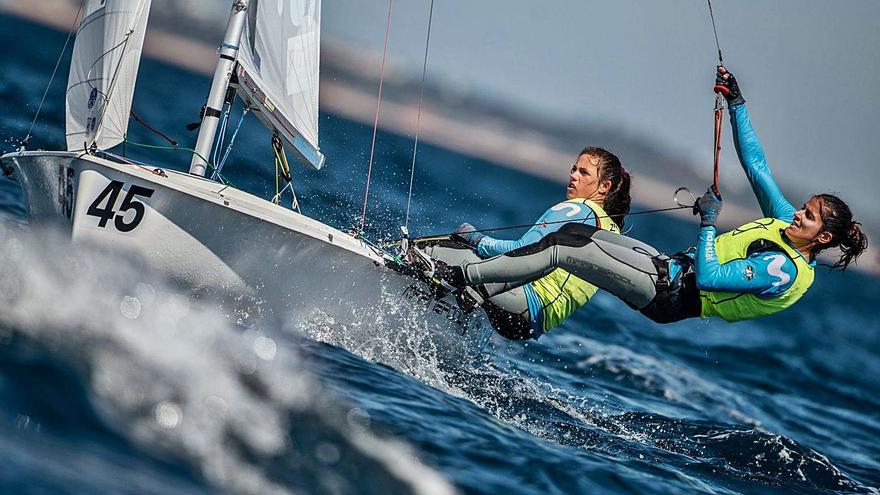 The Canarian-Catalan duo added a seventh and an eighth as partials yesterday, figures that prevented them from maintaining the leadership. Despite this, his title fight options remain intact.
The European women's 470 reaches the Medal Race with a very tight classification. The first four triples in the ranking have medal options. The Spanish, second, have 48 points, by the 38 of the French Lecointre and Retornaz, first, and the 51 of the Swiss Fahrniy Siegenthaler, third.
The situation of Patricia Cantero and Silvia Mas reflects the difficulty of sport and the need to know how to manage circumstances like this so that the determination and fighting spirit of the athletes does not wane. Cristina Hill, psychologist of the Spanish Sailing Federation, works with each of the Spanish Olympic teams those intangible but necessary aspects for success, assessing in this last round before the Games the situation of the Gran Canaria and the Catalan: «We have divided by blocks the work objectives during this season and right now we are in the most delicate, the last one that will take us to Tokyo ».
«In this European of Vilamoura we have been checking that a series of aspects are fulfilled and, with them, we will draw the conclusions for the psychological work up to Tokyo. This team is strong and IS working very hard to get the most out of the water. The mental part is essential to know how to manage a variety of factors during the days of competition at the Olympic event, "he added
With regard to the men's 470, the Spanish crew made up of Jordi Xammar and Nicolás Rodríguez arrives at today's Medal Race in second place in the European Championship and third in the general classification, with a difference in points over the fourth continental classified that ensures for the Spanish a podium position in the European Championship, with gold options.
Joel, for the Spanish Cup
After achieving in Portugal the country place for Spain in the ILCA 7 class for the Tokyo Games, and later learning that he was the sailor chosen to defend the colors of the Spanish sailing team in that modality in the Olympic event, Joel Rodríguez now faces the challenge of winning the Spanish Cup that takes place from today until Sunday in the waters of the Bay of Cádiz. The representative of the Real Club Náutico de Gran Canaria starts as the main favorite, not in vain is the current champion of Spain after winning the title in the waters of Ibiza last September. A priori, its main opponents are Carlos Roselló, from CN Ibiza, Leo Barreto from Tenerife, from RCN Tenerife, Pere Ponsetí, from CN Ciudadela, and Pep Cazador, from CN S'Arenal, among others. Joel Rodríguez arrives in Cadiz with a lot of desire to make the podium after enjoying a few days off in the capital of Gran Canaria after his participation in the qualifying event in Portugal. | LP / DLP