Candela Peña: "I wanted to make the mother who has sclerotized Bob Pop in 'Lost Fagot'"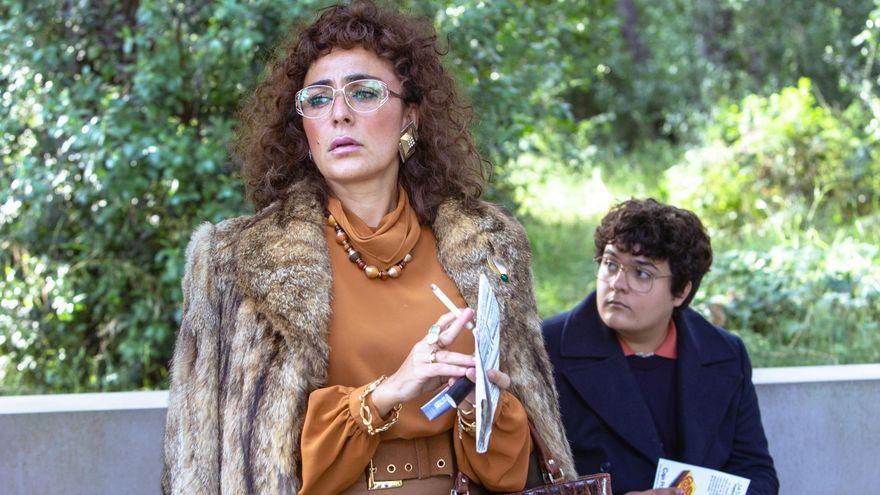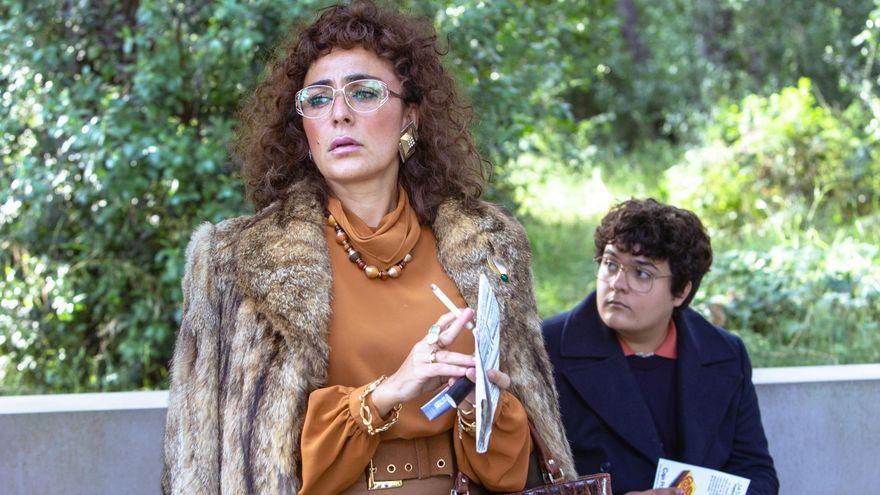 In the interview, she appears as a spontaneous, chaotic, impulsive, funny woman … Authentic. Because that's Candela Peña (Gavà, Barcelona, ​​1973), an actress who does not leave indifferent with her interpretations. The last one, that one castrating and histrionic mother equal parts of the series 'Lost fag', which has just premiered TNT, is one of them. His generosity, however, leads him to affirm that without Gabriel Sánchez, the very young actor who plays his son, nothing would have been possible.
-When did you choose to be Roberto's mother? And did they tell you what they were looking for?
-I'm never the first choice for anyone, but for Bob, yes. It came to me from Chen, who knew him from The Resistance, and didn't understand anything. In addition, I was leaving a creative process and did not want to get into a lot of 'fregao'. Until I read Bob Pop's text and it freaks me out. Desire, fear, truth, lies, fiction came in … I have not met his mother and being 'prudent' I do not ask her what she was looking for. But he wanted to make a bad mother, the one who put him in the wheelchair, the one who scleroticized him, the one who doesn't trust him. A bad mother who hurts him that will never heal. Bob says you can put glitter on wounds, but the pain doesn't help. And it doesn't make you a better person. I believe that these parents have carved Roberto and are his inheritance in terms of pain and injury. And when I got into that mother, I imagine that from the fear that it gave me, from prejudice, from wanting to distance myself, that voice came out, that hair … The team helped me frame that, it allowed me to make a character fantasy that by showing it to Bob we would have convinced him. And there he showed me that, in addition to being a great journalist and writer, he is a great director and artist, who sets other artists free.
-Were you allowed to participate in the construction of the character?
-I have built the external: I have given it that voice, that way of speaking, that physical … But the text is untouchable.
-And, despite his histrionics, he is a very credible character, because there are many mothers like that.
-Now I see that it's funny, but she's a terrifying mother. That woman thinks what she is. The world belongs to that lady; She understands that the best thing in the universe is herself and that, of course, the best thing that happens to her son is having her as a mother. He is a difficult character to build, but if you go with the absolute truth, you enter the journey. And it is that the series is true, but at the same time it is fiction, it is a dream … The narrative in which it is framed has helped me a lot.
-How strong the voice. Then a lot of honey with lemon would be taken.
-No, I have had voice teachers. We freak out a lot with North American actors, but they have a 'coach' for body, another for voice and another for interpretation. Not here, here it is: jump in the pool. Although I leaned a lot on Bob. And I would ask our sound manager to help me if my voice went away. I've done what I could and all I can say is thank you, thank you and thank you, because Bob would have allowed me anyway, but maybe the production would have told him: hey, this is out of whack. But no, they have accompanied me on my journey. What sets me apart from other performers is the mother I choose. I imagine that TNT would have made a mother, El Terrat, another and I have made this one.
"As an experienced mother and actress I could have manipulated Gabi (the boy who plays Bob Pop), but I didn't want to"
-He says that working with Gabriel Sánchez has been a delight.
-It was very important to connect with him. And I said: «Gabi, between motor, action and cut, I'm going to carve you». This is a game (I was 14 years old), but a dark game many times. As an experienced mother and actress I could have manipulated it, but I have never wanted to.
-And he made it easy for you?
-Without him it would not have been possible. And besides, Gabi, without having done anything before as an actor, looked at me like: but are you going to do it like this? And I was thinking: but will this one be misplaced that without having any idea is going to have the holy bolt to tell me if I'm going to do it like this? In all that journey I told him that I was premiering a film, 'Rosa's wedding', and after seeing it, he told me: "You're so much …" And I gave him a scolding: «You don't know anything, you don't know what an actor is. You'll see what we'll do now. The best thing that happened to me was working with Gabi.
– Because of its freshness, its innocence?
No, because Carlos (González), who is 24 years old, hasn't done much either, and he's innocent. But it has another character. It's like when you cross two very good breed dogs and you get a terrifying pooch. And Gabi and I have gotten a 'divi' dog. We understand each other very well.
"If we did everything for templates that work, we would only do 'Paper Houses' and 'Elites'"
-This series raises many things. It doesn't just tell Bob's story. Talk about 'bullying', identity … Is it a necessary series?
-More than necessary. We need series with authorship, with different voices, because if everything has to be by algorithms or by series templates that work, only Paper Houses and Elites would be made. And this does not work like that. There needs to be series like this in which what is actually being asked is: let us be how we want to be, respect everyone's identities. And the identities within the fictions.
-There will be a new season. Would you like to participate again?
-I would be absolutely delighted, but if the authorship is respected. If they tell me that in the second season Bob flies into the past with his chair and talks to his mother, I can. Make it a series in which the director and the creator are left to do whatever they want. Don't let a production company come and tell you to do this because they want to build loyalty. Let that man do what he wants. And if I am into what Bob wants, it will be fantasy. If the mother does not fit in his story, I will be just as happy that he was able to do a second part.