Canary TV sweeps its broadcast of the La Palma volcano and achieves historic audiences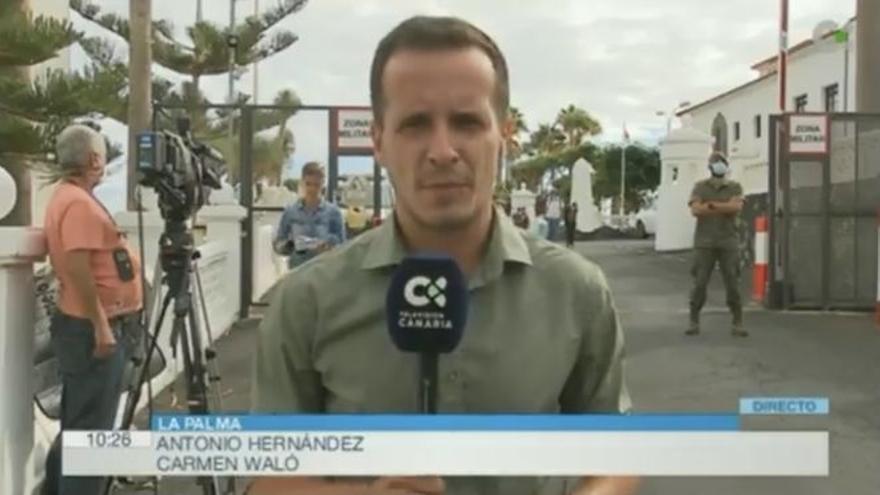 The island of La Palma has become the center of news for the volcanic eruption that started yesterday. The seriousness of the events, which had not occurred for 50 years, caused some of the television networks to alter their regular programming to report what was happening in the area and especially the Canary TV performed a thorough broadcast that has swept audiences.
At the time the eruption began, the RTVC began the Telenoticias Fin de Semana, which ended up becoming the start of a connection that lasted all afternoon. Throughout the day your team of reporters covered the opening of different lava foci and they reported from numerous points on the island with interviews with experts in the field. In addition, the chain offered a live image through its social networks and offered its signal to other networks.
The special programming won the applause of the spectators and has been reflected in the audiences. The news of the chain achieved an incredible 50.6% share and 316,000 viewers in all its broadcast, from 2:30 p.m. to 7:00 p.m. Next, the space '1 hour less: Special eruption on La Palma' achieved a 42.2% screen share and 299,000 followers in the Canary Islands.
The second installment of Telenoticias reached a 39.6% share and 301,000 viewers between 20:30 and 00:00. From that time until 01:30, the special that was broadcast reached a huge 17.3% and 41,000. Thanks to these data, the regional chain achieved historic audiences this Sunday when it reached an incredible 35.2% share on the day.