Canary Islands will offer test to Canarian residents who return for Christmas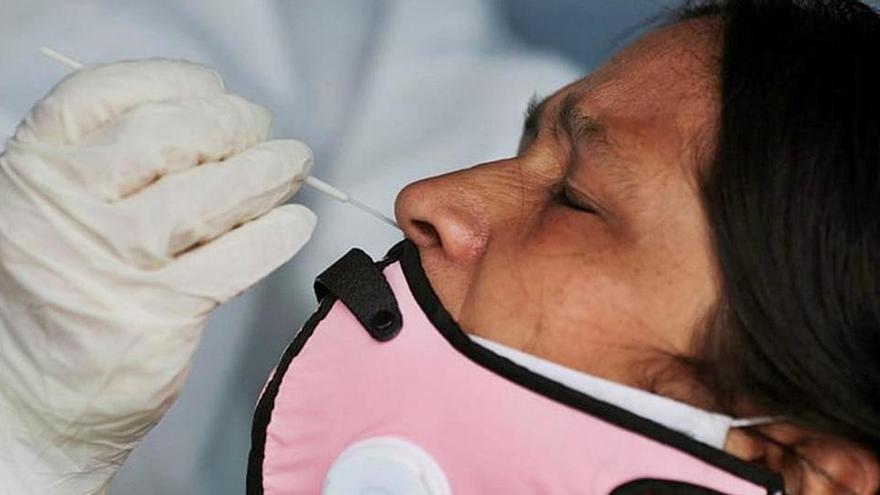 The Minister of Health, Blas Trujillo, said this Tuesday in the plenary session of the Canary Islands Parliament what A protocol is prepared to offer PCR or antigen tests to Canarian residents who return to the islands for the Christmas holidays.
In response to the deputy of the Mixed group Ricardo Fernández de la Puente, from Citizens, about the protocol to control possible contagions before the arrival of Canarian residents on the occasion of Christmas, the counselor explained that this protocol is developed in collaboration with the Department of Transport.
The intention is to offer these tests at the expense of the Government of the Canary Islands 72 hours before starting the trip, and the counselor pointed out that the councils collaborate in this action.
As most of those who will return are students, a campaign will be carried out in the universities and a plan "b" is also planned so that those who cannot benefit from the previous one can do it in the vicinity of ports and airports, where rooms will be enabled to do the tests.
The deputy of the Mixed group pointed out that after months saying that these tests could not be carried out at airports, they will now be allowed, and acknowledged that he likes the counselor's response, but asked what will happen to citizens, for example from Cuenca who travel to their second homes on the islands.
No one will control these people, said Ricardo Fernández de la Puente, as they are not taken into account in the protocols of the Spanish and Canary Islands governments.
The counselor acknowledged that there are discrepancies between the protocols of both governments and he pointed out that an attempt should be made to resolve the issue of non-residents who travel to the islands to spend Christmas and come from other territories of Spain, since they are not affected by the protocol of the Spanish government, which is for foreign tourists.
The counselor acknowledged that there are legal discrepancies as to how these people could be included in the action protocol.