Canary Islands temporary doctors issue an "ultimatum" to Health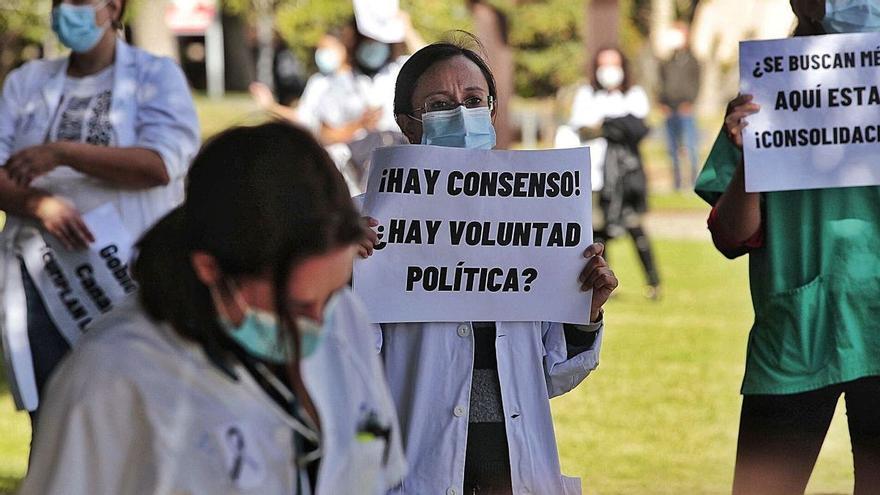 The Table of Confluence of Doctors and Temporary Doctors of the Canary Islands has launched an "ultimatum" to the Canary Islands Government and demands that the agreements be honored of the 'truce' reached in December or otherwise, the assemblies and the strike will resume.
This is how he exposes it Sunil laskhawani, hematologist at the Hospital Universitario de Canarias (HUC) and one of the spokespersons for the platform, who regrets that the agreements "seem to be in place but are not in practice", in the case of the cancellation of the 2019 OPE or the conversion of doctors who have been on temporary contracts for more than two years.
"The cancellation of the 2019 OPE was agreed and underway, and a month and a half ago, we asked again, they told us it was signed but no resolution has come out, we want it to be published now", he points out, and the same happens with the interim process, agreed since October" and there is no way. "
"The truce was reached in December, the months went by and we found no progress," he adds.
Regarding the possibility of holding a restricted contest to end the temporality, he has valued that there is a report from the former president of the Constitutional Court that endorses the application of exceptional measures to resolve the situation, in line with the arguments of the platform's lawyers.
Along these lines, he comments that there has already been a meeting between the lawyers and the legal services of the autonomous community to seek a "technically viable" solution and with the recognition that the solution "will not come from Madrid", as he argued in At first the regional government given that the State is only in the task of legislating for the future to resolve the temporality.
For this reason, Laskhawani assumes that the solution will have to be an autonomic norm autonomic solution.
"I see the glass half full, it is a door to solve the problem, it is true that the points of the truce have not been closed but from the underlying problem it seems that they have understood that they have to give it a solution and are willing to find a solution , but we have lost all these months waiting for Madrid, "he says.
Laskhawani sees "absurd" that the Government wants to "strike again" when there were closed issues, in such a way that it seems that the platform is "being taken for a ride", hence it is not ruled out going back on strike or doing this last "push" to unblock the conflict. "We do not want the agreements to be only in words," he says.