Canary Islands regrets three deaths and registers 213 new infections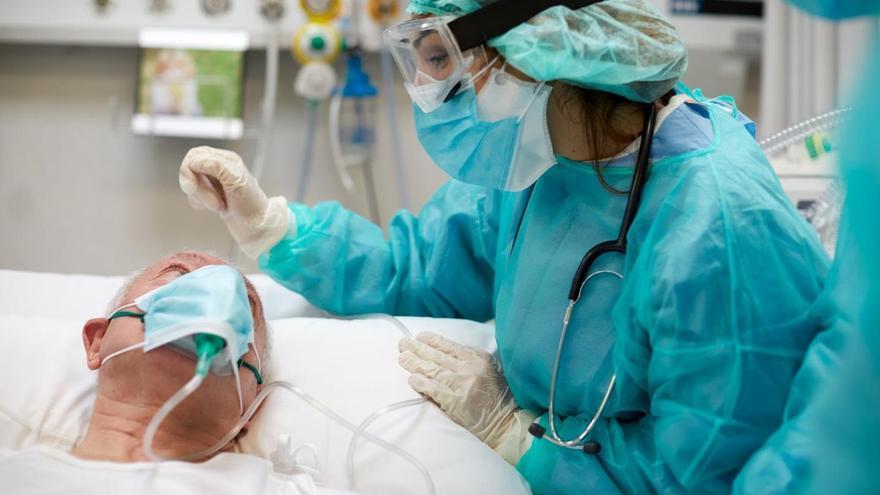 New gray day in the Islands. The Ministry of Health of the Canary Islands Government has notified this Tuesday 213 new infections and three deaths in the last hours. They are two women of 62 and 98 years of age and a man of 68 years. Gran Canaria continues to lead in new cases with 123 and Lanzarote continues to decline with 32.
The Islands already accumulate 35,900 cases (+213) and assets fell again to 7,776 (-182) after adding 392 medical discharges in the last hours. Unfortunately, they have registered three deaths with Covid, one in Gran Canaria, another in Tenerife and the last in Lanzarote.
In hospitals there are currently 347 infected patients (-7) and the ICU have 71 admitted (+2). Meanwhile, the cumulative incidence per 100,000 inhabitants continues to drop to 7 days with 86.84 (-1.20) and to 14 days with 179.81 (-5.15).
By islands, Gran Canaria it continues to exceed one hundred new cases with 123 and the assets amount to 3,588 (+49). A new death has also been registered and the island already has 164 (+1) deaths with Covid. Likewise, the incidence continues to be greater than one hundred in both meters, with 117.59 (+2.82) at 7 days and 226.14 (-0.35) at 14 days.
Tenerife it continues to decline with 45 new positives and assets fall to 3,094 (-103). This island also adds a new death in the last hours (330).
Lanzarote seems to have slowed the rate of infections with another day with a low number of new infections (32). Assets are down from 1,000 to 930 (-103). This island also adds a new death with Covid (23).
Fuerteventura adds six new positives and assets fall again to 131 (-28). El Hierro detects five new infections and the assets increase to 28 (+1). La Palma adds two new cases and in total there are five assets (+2), while La Gomera remains Covid free.