Canary Islands regrets 3 deaths and lowers new cases of Covid to 112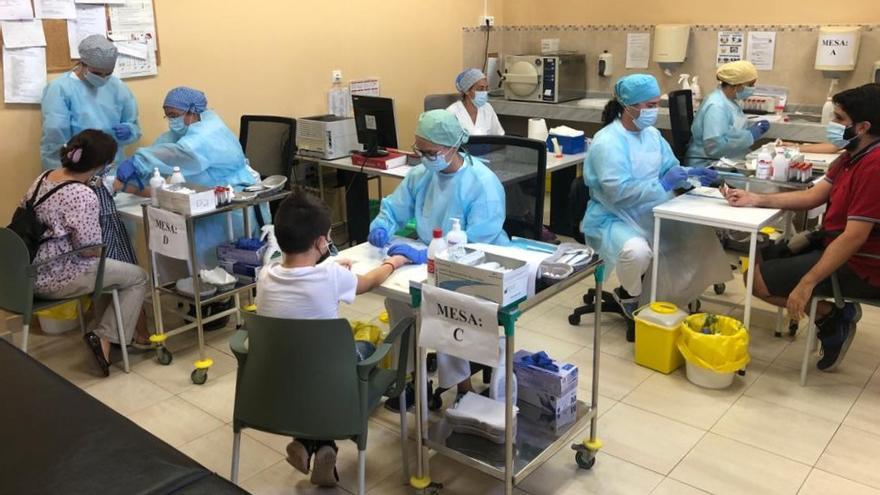 The Ministry of Health of the Government of the Canary Islands registers today 112 new cases of coronavirus COVID-19 , 58 less than the previous day, which stood at 173. The total accumulated cases in the Canary Islands is 39,325 with 6,146 assets, of which 79 are admitted to the ICU and 285 remain hospitalized. In the last 24 hours there has been death of three people in the Canary Islands, a 76-year-old man in Tenerife and two women aged 57 and 91 in Lanzarote and Gran Canaria, respectively. All the deceased remained in hospital admission and suffered from previous pathologies.
The Accumulated Incidence at 7 days in the Canary Islands stands at 46.48 cases per 100,000 inhabitants and at 14 days at 110.8 cases per 100,000 inhabitants.
By islands, Tenerife Today there are 55 cases with a total of 16,502 accumulated cases and 2,190 epidemiologically active cases; Gran Canaria It has 16,074 accumulated cases, 25 more than the previous day and 3,434 active. Lanzarote adds 15 new cases with 4,323 accumulated and 345 epidemiologically active; Fuerteventura it has 1,554 accumulated cases with five more cases than the previous day and 130 active. La Palma it does not register new cases and has 383 accumulated and 25 active cases; El Hierro registers 12 new cases, so it has 280 accumulated and 20 active. By last, La Gomera it remains in the 209 accumulated by not registering new infections and 2 active cases.
To date, a total of 850,248 PCR tests on the Islands, of which 3,146 correspond to yesterday.