Canary Islands registers one deceased and 118 new infections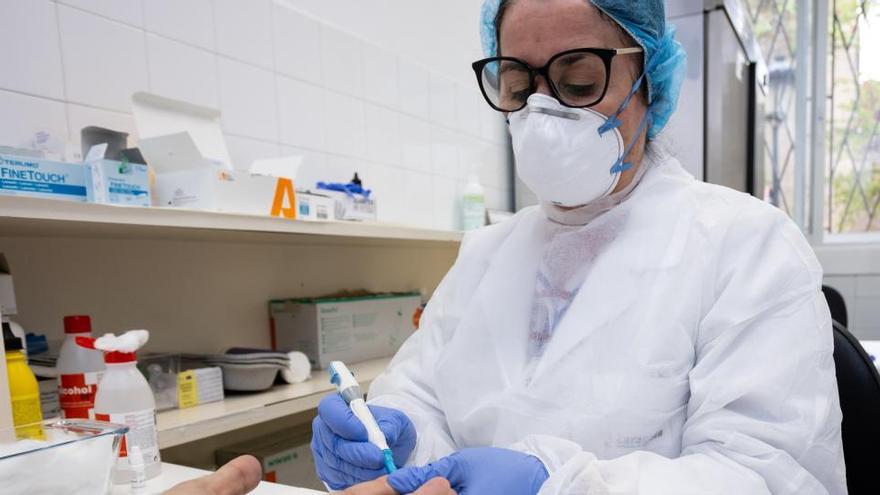 The Ministry of Health of the Government of the Canary Islands has notified 118 new cases of coronavirus this Monday Covid-19. The total number of accumulated cases in the Canary Islands is 18,757, while the number of active cases has decreased to 5,032 (-167), of which 39 (-2) are admitted to the ICU and 182 (+11) remain hospitalized. In the last 24 hours you have to regret the death in Tenerife, which reaches 158 deaths from Covid. The Accumulated Incidence at 7 days in the Canary Islands stands at 44.53 and at 14 days at 82.34.
By islands, Gran Canaria today adds 31 cases with a total of 8,931 accumulated cases and 1,814 (+30) epidemiologically active cases; Tenerife has 7,170 accumulated cases, 82 more than the previous day and 3,080 active. Lanzarote adds 4 new cases with 1,313 accumulated and 74 (-1) epidemiologically active; Fuerteventura has 804 (+1) and 53 (-18) assets.
La Palma does not have any new cases and remains with 198 accumulated and 4 active cases; La Gomera does not register new cases either, so its accumulated remain at 93 and 6 assets. For its part, El Hierro, without new cases, maintains its accumulated at 66 and 1 active.