Canary Islands, region with fewer sick leave due to Covid-19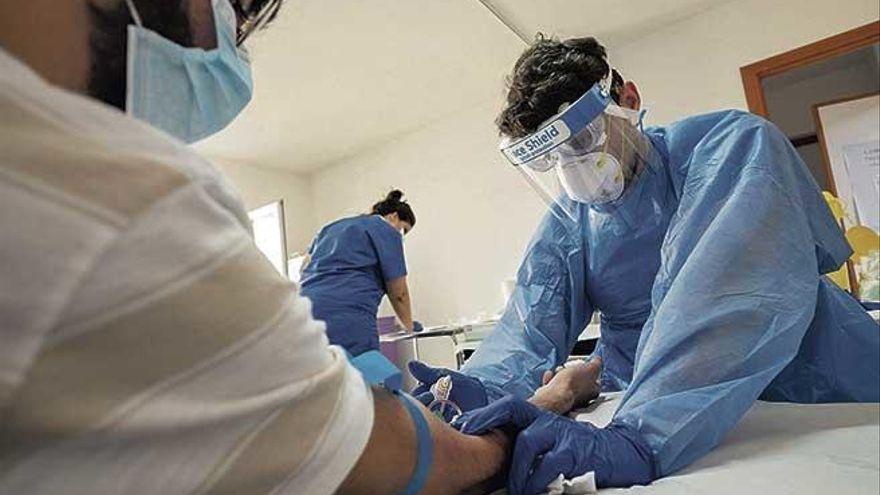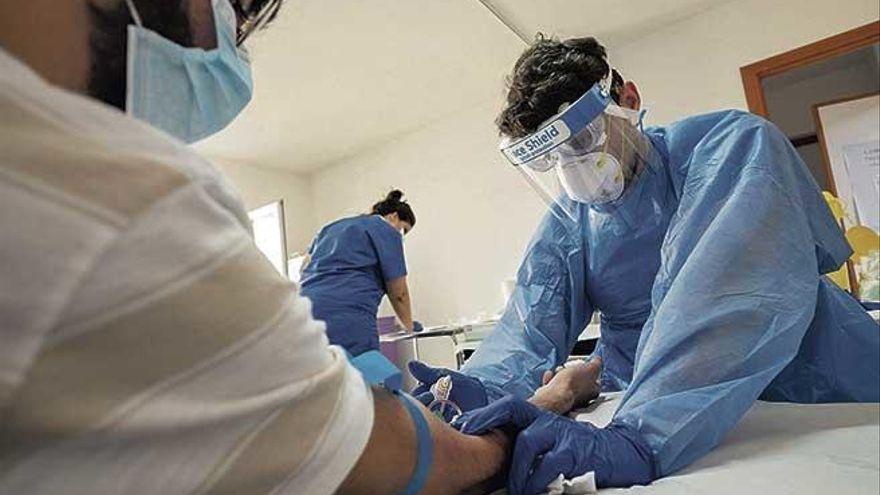 Canary Islands is the region with the fewest workers who have applied for sick leave due to Covid during the month of February, according to data from Ministry of Labor and Social Economy.
In February 2021, statistics show that a total of 3,519 people were on leave for coronavirus. Of these, 3,508 were mild, eight severe, and three fatal.
For autonomous communities, the highest number of casualties due to Covid occurred in February 2021 in Catalonia (755), Castilla-La Mancha (676), Madrid (642) and Aragon (330). Behind, they are followed by Andalusia (296), Valencian Community (187), Asturias (136), Extremadura (86), Castilla y León and Cantabria (79 in both), Basque Country (55), Murcia (54), La Rioja (43), Galicia (40), Balearic Islands (37), Navarra (15).
Considering the economic activity, a total of 3,259 people who were terminated worked in health activities, 165 did so in assistance in residential establishments, 84 in public administration and defense and 11 in other activities.
In addition, a total of 105 workers died in an occupational accident in February 2021, 15 less than in the same month of 2020, which implies a decrease of 12.5 percent.
Of these deaths, 90 occurred during the working day, six less than in the same month of 2020, which represents a percentage decrease of 6.2 percent. The remaining 15 fatal accidents recorded were "in route" accidents (those that occur on the way from home to work and vice versa), nine less than in the same period last year (-37.5 percent).
Altogether, 84,426 occupational accidents with sick leave were recorded, which represents a decrease of 10.4 percent with respect to the number of accidents registered in the second month of 2020.
Of the total claims, 70,672 accidents were recorded in the workplace and 13,754 were claims 'in route'. The former fell 13.3 percent, while the latter grew 8.5 percent over the same period last year.
Minor accidents with loss of work for employees totaled 70,037 in the first month of the year, 13.3 less, and serious accidents were 545, 15 percent less than a year earlier. In the case of 'on-the-go' accidents, 13,612 minor accidents (+8.9 percent) and 127 serious accidents (-18.6 percent) were recorded.
ALMOST 5,000 ACCIDENTS OF SELF-EMPLOYED WORKERS
The statistic distinguishes between occupational accidents of wage earners and of self-employed workers. Of the 84,426 claims with sick leave registered in February 2021, 79,456 were suffered by wage earners (-11 percent) and 4,970 corresponded to self-employed workers (-0.2 percent).
Since January 1, 2019, the specific Social Security coverage for occupational accidents in the case of self-employed workers became generally mandatory, while in 2018 it was mostly voluntary and only reached about 20 percent of the self-employed. .
Among the accidents of employees recorded in February, a total of 66,102 occurred while in the workplace, 14 percent less than in the second month of 2020, while 13,354 were accidents 'in itinere', a figure that is 8, 2 percent higher than the previous year.
Minor accidents of salaried employees with sick leave totaled 65,561 in February, 14 percent less, and serious accidents reached 458, 14.2 percent less than in the same month of the previous year.
In the case of 'on-site' claims, salaried workers recorded 13,229 minor accidents (+8.8 percent) and 111 serious (-24 percent).
For its part, of the 4,970 accidents suffered by self-employed workers in February, 4,570 (-1.4 percent) occurred in the workplace and 400 (+14.9 percent) were accidents 'in route'.
The statistics also reveal that 78,963 occupational accidents without sick leave were also reported, 21.3 percent less than in the same period in 2020.
UNIONS ASK FOR INTEGRATING OCCUPATIONAL HEALTH IN THE PUBLIC
UGT and CCOO have called for the full integration of occupational health into public health, with greater conviction from the experience of the pandemic, "which requires greater coordination between the health and labor departments both in the General State Administration, as in the autonomous communities ".