Canary Islands Red Cross assists 159,131 people during the pandemic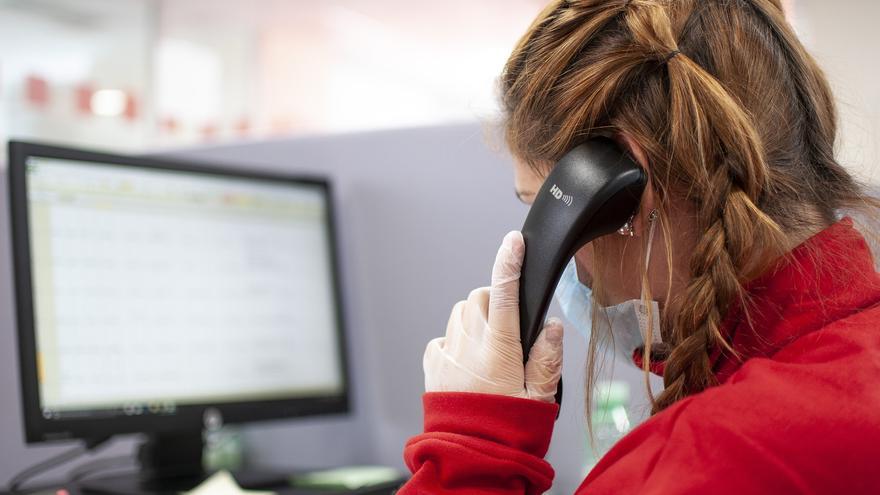 Canary Red Cross has attended 159,131 people as of March 2020, month in which the pandemic of the coronavirus, and December of that same year thanks to the participation of almost 3,000 volunteers, as well as members of the organization and the support of companies and entities.
This was stated by the president of the Red Cross in the Canary Islands, Antonio Rico, which stated that an "exceptional situation required an unprecedented response"As the Red Cross Plan RESPONDS to Covid-19. He added that this" is the largest operation in the history of the Spanish Red Cross regarding the mobilization of resources, capacities and people "in view of the" exceptionality "of the situation:
Rico, stressed that the organization, in addition to maintaining the usual intervention with the vulnerable people with whom it works annually, has had to "respond to the huge increase"of the requests for aid, since it has" multiplied by five the activity during this year; the pandemic has made many people vulnerable who had never been, "according to the organization in a press release.
To carry out the RESPONDE Plan, Red Cross in the Canary Islands has invested close to 5 million euros With which it has been able to provide care to 159,131 people in vulnerable situations through a comprehensive response (488,277 responses given) in its areas of emergencies, social inclusion, health, relief, education, employment and the environment.
They add that at the national level, it has supported more than 2,900,000 people, being Canarias is the fifth autonomous community with the most people served.
Regarding the labors that have been carried out pointed out that they have focused on medical transfers, deployments of shelters for the homeless and hospital infrastructures, psychosocial support, virtual education for vulnerable minors or distribution of basic necessities to people and families without resources in the islands.
Regarding the job, The Red Cross has assisted with the RESPONDE Plan to more than 5,400 people; in the field of Health 57,919; in Education more than 7,500 people; in matters of Social inclusion at 43,460; in environment more than 28,000 people, and, through measures of Help, Red Cross has supported 42,782 people.
Regarding the profile of the people served, 59 percent of them are women, 55 percent between the ages of 30 and 59, with primary education (64%), and 32.6 percent are people older than 60 years.
Finally, the regional president of the Canary Red Cross has wanted personally thank and acknowledge the commitment of volunteering to be "where it is needed, because it shows its essential character, more than ever in times of pandemic, for the people who receive the help of the Red Cross."
He also indicated that from now on, and due to the socioeconomic impact of the crisis in areas such as poverty, social exclusion and unemployment, The response will be intensified in areas such as "improving access to the labor market and support for school-age children, in order to face the digital divide that affects the most vulnerable population, thus guaranteeing access to education ", in addition to dealing with the psychosocial impact that" this crisis is leaving. "