Canary Islands records 10 deaths and 2,561 new cases of coronavirus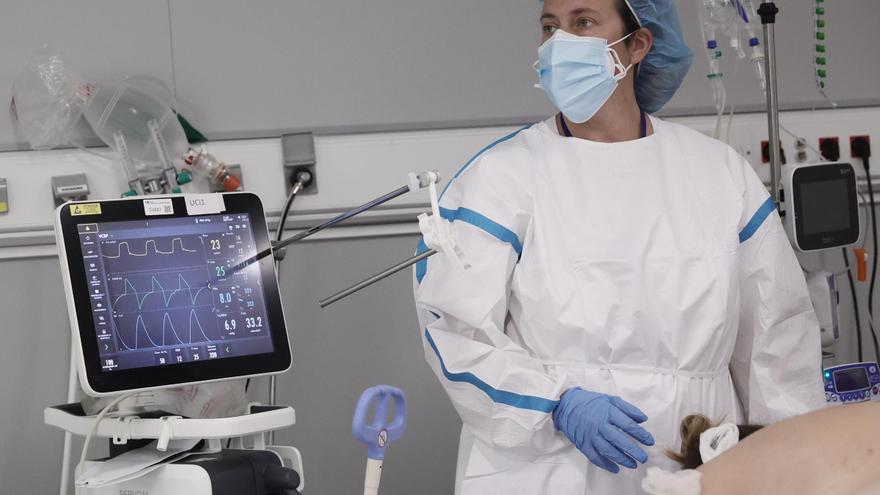 The total accumulated cases in the Canary Islands is 242,627 with 96,936 active, of which 84 (+4) are admitted to the ICU and 579 remain hospitalized.
In the last few hours, it has been reported death of 10 people: eight in Tenerife and two in Gran Canaria, pending validation by the General Directorate of Public Health.
The Cumulative incidence at 7 days in the Canary Islands it stands at 1,012.57 cases per 100,000 inhabitants and at 14 dayss in the 2,673.54 cases per 100,000 inhabitants.
for islands, Tenerife today adds 807 cases with a total of 115,483 accumulated cases and 45,058 epidemiologically active cases.
Gran Canaria, which since last midnight has been on alert level 4 for coronavirus, It has 88,117 accumulated cases, 1,257 more than the previous day, and 37,933 active cases.
Lanzarote records 108 new cases with 17,413 accumulated and 6,276 active, while Fuerteventura it has 11,761 accumulated cases, with 157 new cases and 5,632 active ones.
La Palma, which as of today is at alert level 4, adds 171 new positives, so it has 7,192 accumulated and 1,617 active.
La Gomera registers 18 new cases, so it has 1,380 accumulated and its assets are 134, while El Hierro adds 43 new positives, so its accumulated total is 1,280 and it has 285 active cases.
To date, a total of 3,028,814 diagnostic tests have been carried out on the Islands, of which 10,689 correspond to yesterday.
The Ministry of Health reminds that these data published today on the Grafcan portal are provisional, so they may undergo some variation. They are pending validation by the Public Health teams. In this way, the dynamics of the Alert and Emergency Coordination Center are followed, which does not receive epidemiological information from the Autonomous Communities on Saturdays, Sundays and holidays.