Canary Islands, protagonist in the International Space Station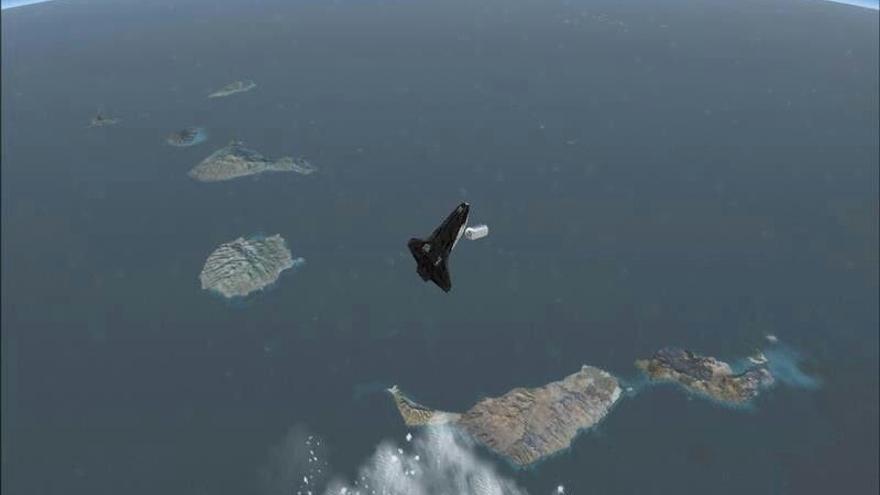 Look at the stars and dream of being able to be closer to them at some point. And turn around and scan Planet Earth. Visiting space has been the great dream of the human being. The Latvian cosmonaut, Oleg Artemiev, has shared through his social networks a video in which you can see from the International Space Station (ISS) the surroundings of the Canarian archipelago, from where you can see the proximity of the islands with the gigantic Sahara desert.
It is not available to everyone, but thanks to new technologies it is possible to recreate the images that astronauts glimpse and to see the terrestrial landscapes. Canarias has been the protagonist on several occasions cameras from NASA or the International Space Station (ISS) that frequently flies over the island skies and leaves impressive panoramas.
In the middle of November of last year, the Canary Islands presented on Friday, 20, a beautiful picture captured by the camera of the Suomi National Polar-Partnership weather satellite Launched in 2011 and which has among its five key sensors the VIIRS that collects images and radiometric measurements of the earth, atmosphere, both in the visible and invisible spectrum. With an orbit that travels the Earth about 14 times a day, it follows a path that allows it to cover the globe.
In the image It can also be observed how the easternmost islands receive haze, the Saharan dust in suspension, sometimes so dense that it makes the Canary Islands disappear from the satellite images.