Canary Islands prepares to sequence the monkeypox virus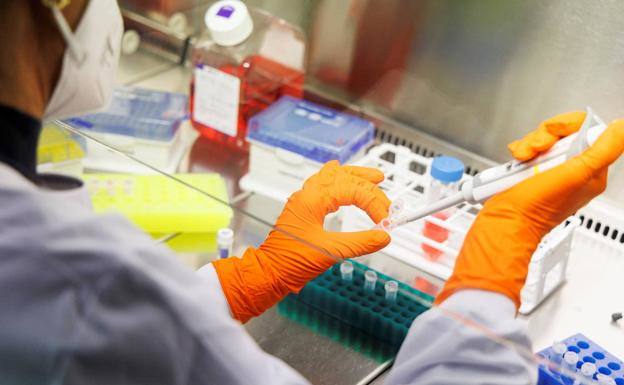 This advance will allow confirming or ruling out suspected cases more quickly.
Canary Islands is preparing to be able to
confirm cases of monkeypox without having to send samples to the peninsulaa. Specifically, it will be the Doctor Negrín hospital, in Gran Canaria, and La Candelaria, in Tenerife, which will be in charge of studying the suspicious cases with a PCR screening system and identification by sequencing, a complex process that will shorten the time for the identification of the infection.
Until now, suspected infections were analyzed by the
National Center for Microbiology that will continue to centralize the information reported by the communities on this zoonotic virus.
Andalusia and Madrid have been the first communities to accept the diagnosis of monkeypox and it is expected that other communities will join in the coming days.
positive count

Since last Friday and until this Tuesday, the Canary Islands have registered
four new confirmed cases of monkeypoxwith which there are already ten people who have contracted the zoonotic virus in the archipelago, according to sources from the Ministry of Health.
In addition to notifying the four new positives, the Ministry of Health ruled out two cases this Tuesday and
notified the Ministry of Health of three other infections under study for possible diagnosis of monkeypox.
The positive note of this emerging outbreak is that the ten confirmed cases in the Canary Islands, six in Gran Canaria and four in Tenerife,
evolve favorably in home isolation, with none requiring hospitalization.
As for the three new cases under study notified to the Coordinating Center for Alerts and Emergencies of the Ministry of Health for study, two correspond to men and the third corresponds to a woman, classified as suspicions, which are progressing favorably. Of the three new cases, two were detected in Gran Canaria and one in Fuerteventura.