Canary Islands is a destination prepared for teleworking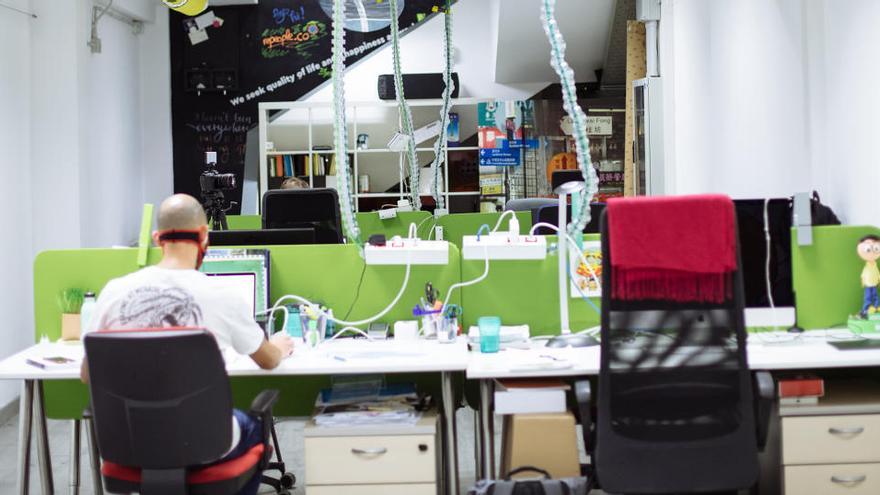 If we can extract a positive reading of the fatal impact of the covid-19 is the popularization of telecommuting, a measure that has been extended in recent months to ensure worker safety that they can continue developing their professional tasks from home. Hand in hand with new technologies and the Internet, remote work has changed the lives of many people that, in these circumstances, they can choose where to live, even if it is far from their workplace.
In this context, Canary Islands has positioned itself as a ideal destination for teleworkersThanks to its natural attractions, its good climate, its proximity to the peninsula, its high connectivity characteristics and its wide range of services dedicated to remote or autonomous work. It was already a very popular destination among nomadic workers or travelers, although with the emergence of teleworking throughout the Spanish geography it is gaining even more reputation.
Consolidated place
Thanks to initiatives such as Wifi Tribe, a community of traveling workers who have worked in Gran Canaria for the last six weeks, Canarias is known as a true hub dedicated to digital nomads. It has a consolidated community of teleworkers: in the last five years, up to 14,000 teleworkers have passed through the archipelago and have increased the fame of the Canary Islands in terms of the advantages it offers to work remotely.
According to data from the firm dedicated to promoting teleworking in Tenerife, Tenerife Work & Play, andl 18% of the workers who carry out their work remotely from the archipelago are digital nomads -people who can work at any time or place and anywhere in the world-, 31% teleworkers -people with a permanent contract and regular hours who carry out their work outside the office-, while 36% are workers self-employed or entrepreneurs.
As Ana Sánchez, communication director of Repeople, the first telework platform in the Canary Islands, points out, approximately 5% of tourists who pass through the Canary Islands, a destination that receives up to 13 million people annually, do so as remote workers. The majority are highly qualified professionals, usually with high and stable incomes.
Nacho Rodríguez, founder of Repeople, highlights the large number of people who are taking advantage of the Archipelago to work: "derived from the pandemic, but also from the permits that some companies give their professionals to work remotely, we are seeing an exponential growth of workers in the Canary Islands". In this way, a community of people with this lifestyle has been established: "the good experiences of the people who are here attract more people," explains Rodríguez.
Resources and facilities
So that this community of professionals can properly develop their work, has coworking spaces, shared work offices in which workers can carry out their work independently
toothily or jointly, and from which they can weave a wide network of contacts and collaborators. In Tenerife there are up to 28 coworking spaces, while in Gran Canaria 30.
Coliving is also common among telecommuters. It is a new residential model in which workers, in addition to sharing an office, share a place to live. For this they have a single location, in an accommodation prepared for different uses, to be able to exchange work and life experiences. All this is added to the good connectivity of the archipelago, which doubles the speed of the conventional network, a good climate throughout the year, excellent conditions for long-stay accommodation, a location with good air connection with the peninsula, a natural environment of breathtaking beach and mountains, a varied leisure offer in a vibrant environment.