Canary Islands in the 'Goyas' of travel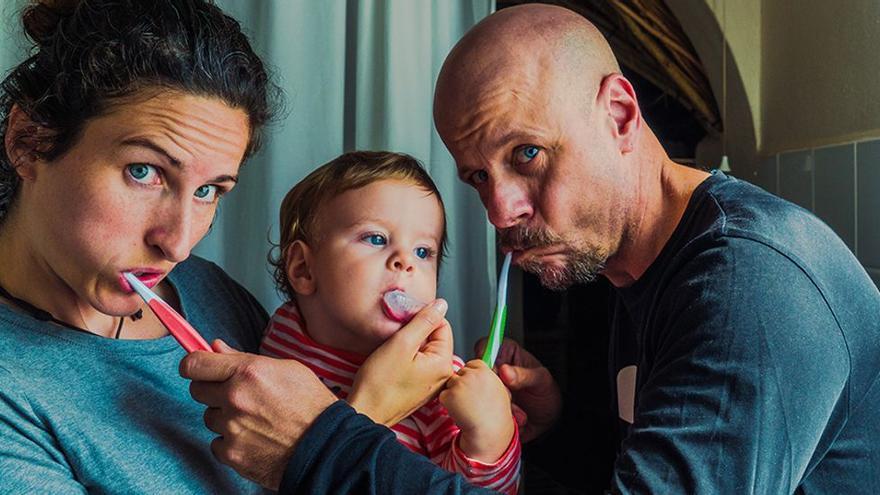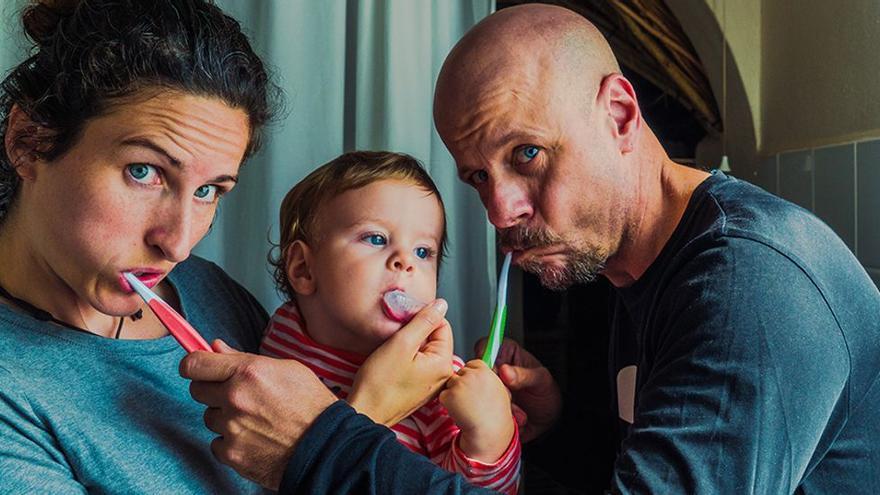 They recognize that no matter how much experience is accumulated in the backpack, starting to travel with a baby is like "returning to the starting block". Rubén Señor and Lucía Sánchez are the authors of the blog specializing in travel Something to remember. They are nominated with their podcast Hola, Mundo at the IATI Awards, known as the Goyas of this segment of online communication.
Ruben Señor and Lucia Sanchez They decided one day to leave their jobs and undertake a long trip. They bought a one-way ticket to Beijing and their lives changed forever. Eight years later, they have two children –Koke and Tindaya– who accompany them on their adventures and are the authors of the successful travel blog something to remember. The figures support them: 47,000 followers on Instagram, 23,000 on Facebook, 18,000 on YouTube and 8,000 on Twitter.
This couple of insatiable travelers are nominated, this Friday, for what are considered the Goya Travel Awards: The III edition of the IATI Awards. The objective of these awards is "to recognize excellence in digital travel communication in Spain". The awards were created in 2019 by this pioneering company in online travel insurance.
The canaries Rubén and Lucía choose the award for Best Travel Podcast at the gala that will take place in Madrid. The ceremony will be conducted by presenter Roberto Leal and will start at 8:00 p.m. at the Royal Tapestry Factory in Madrid.
China, Laos, Thailand, Myanmar, Malaysia, Singapore, Philippines, Hong Kong, New Zealand, Australia, Dubai, Argentina, Paraguay, Bolivia, Peru, Ecuador and New York are just the destinations of his first trip. Then many more have come and their little ones have been joining them, who also accompany them on their adventures. His son Koke, only five years old, has already been to 23 countries.
In 2019 they took over the IATI Award for Best Travel Blog, in this edition they opt for the Best Podcast with Hello World, of which they are about to launch the sixth season. "We are very much into doing things backwards. Our blog transmits sensations and we start from the idea that everyone should make their own journey, not copy ours. We are not authorized to give advice. That can also be seen in the podcast, which is a sound map that includes things like poetry, "explained Rubén, a Tenerife native raised in Barcelona who was led by fate – and the pandemic – to settle with his family in Fuerteventura.
They have recorded documentaries, short films, written several books and found the key to their happiness in this way of life. «We are not perfect, nor infallible travelers, we also count the mistakes we are making. This is a life project. We have seen how good the trip gives us and we want our children to have it too, "he added.
If tomorrow they get the IATI Award, surely they will have a new accolade for that vital project that consists of traveling but also of returning "because it is also part of the trip". Of the IATI awards, they value the fact that they are granted by an authorized jury. "It seems to us the fairest thing to see the quality."