Canary Islands: first case of monkeypox and five suspects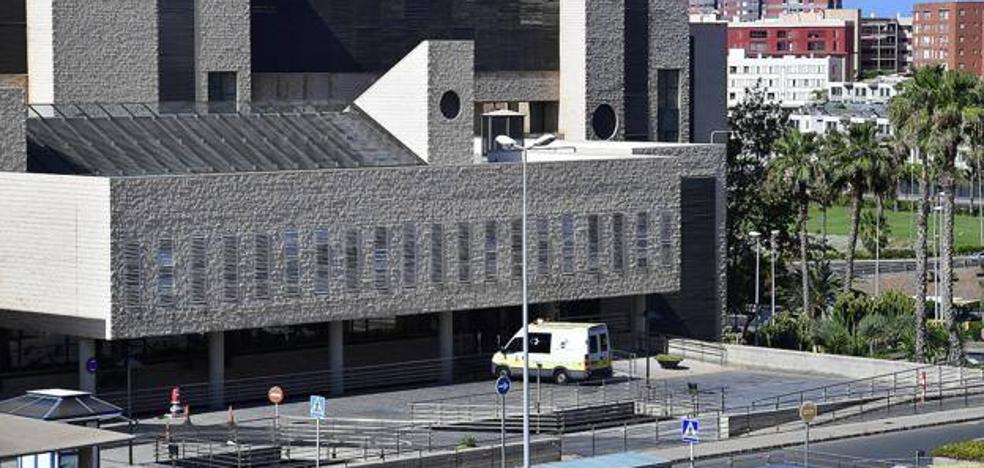 monkey pox
The confirmed case corresponds to the one detected last Thursday in Gran Canaria
The Ministry of Health of the Government of the Canary Islands, in addition to
confirm the first case of monkeypox in the archipelagohas notified
other fiveof which three have been described as probable and two as suspicious.
The protocol of the Ministry of Health classifies cases between probable and suspected depending on whether the patient only presents compatible symptoms (clinical criteria) or if he also meets epidemiological and laboratory criteria, reports Health in a statement.
The
second suspected case known in the archipelago, specifically on the island of Tenerife, continues
waiting to know the result of the sample being analyzed in coordination with the National Center for Microbiology.
The first two cases reported last week
continue with favorable evolutionperforming the corresponding isolation at home.
Probable cases: clinical and epidemiological criteria

The three cases reported today as probable have been detected in Gran Canaria and correspond to three young men whose evolution is favorable. In fact, all of them continue their process at home, except for one who has been admitted for another pathology.
File image of a patient with monkeypox. /

CDC/REUTERS

Suspected cases: clinical criteria

On the other hand, the General Directorate of Public Health of the SCS has also notified two cases as suspicious for presenting only compatible clinical criteria, but not epidemiological or laboratory criteria, as stated in the protocol established by the Ministry of Health.
All these cases, both confirmed and suspected and probable, have been notified to the Ministry of Health today, Monday.
monkey pox

Monkeypox infection is a rare disease up to now that presents with
fever, headache, swollen glands, and rashes on the hands and facesimilar to that produced by Chickenpox.
The virus has a low transmission capacity between humans and requires close intimate contact, in fact the confirmed cases so far respond to exposure to
risky sexual practices. The incubation period ranges from 5 to 13 days, although it can sometimes be as long as 21.
The virus has low transmission capacity between humans

On May 15, the United Kingdom launched a health alert to the WHO, in accordance with international health regulations, after detecting the first four cases in Europe. This alert has activated the protocol in all health centers of the Canary Health Service with the aim of early detection of possible cases that could be detected.
The situation in Madrid

At the national level,
the Community of Madrid has already confirmed 30 cases of this disease, while another 45 are still studying. Six other Spanish regions have reported possible infections of monkeypox.
Work continues to find out the origin of the expansion of this disease.
For its part, the World Health Organization has confirmed more than 80 cases in more than a dozen countries. Another hundred would be awaiting confirmation. Spain is already the country with the most confirmed infections.