Canary Islands Film promotes local industry talent at the San Sebastian Film Festival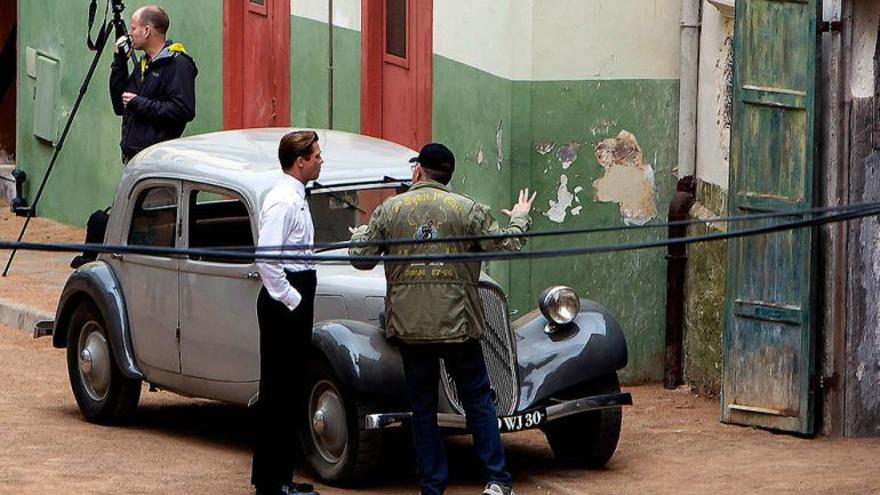 Canary Islands Film will return this week on FSan Sebastián International Film Summer Festival, the most important in Spain and one of the most prestigious in Europe, to promote the talent and experience that the local industry of the Islands has in filming films, series and documentaries, as well as in the field of animated films, among many other attractions. This presence takes place two years after its last participation in this essential festival, now resuming its activity with the organization of a specific event that is presented under the title of 'Canarias en trabajo'.
This presentation will take place on Tuesday, September 21, four days after the opening of this great event with world cinema that regularly brings together thousands of professionals and hundreds of journalists from the main generic and specialized media in the Donostia capital. The Canary Islands event will be in Tabakalera, one of the multiple venues where the San Sebastian Festival takes place and it is expected that a large group of producers, distributors, buyers and programmers who have shown interest in the different attractions will attend the event. offered by the Islands.
The general director of Culture of the Government of the Canary Islands, Rubén Pérez, indicates that in this meeting with agents of the film industry "they will be informed of the subsidies for audiovisual production that exist in the Islands from the hand of Cabildos and the Government, an initiative which also serves to attract other support for the projects that are being developed in the Canary Islands. It will also talk about the minority co-production funds that will soon be launched and emphasis will be placed on Canarian talent and some of the Canarian productions that are currently having more success, in addition to offering updated information on the latest modifications made in relation to tax incentives ".
In parallel, from Proexca A mission of the Canary Islands Audiovisual Cluster will be supported, to which 13 production companies belonging to this association have so far signed up with different commercial initiatives that will take place within the framework of the San Sebastián Film Festival. Thus The Canary Islands want to regain the attention of the world film industry after activity was affected as a result of the pandemic and the delay of the State in updating the tax incentives that correspond to the Islands.
This foray into the San Sebastián International Film Festival takes place after the recent participation of Canary Islands Film in the "Conecta Fiction" series market, which was held in Pamplona and where the Canarian brand has had its own space. The presence of the Canary Islands is thus recovering in the main film markets and festivals, which have begun to reactivate worldwide after a long season in virtual format. In the coming months, he also plans to attend Iberseries (Madrid), MIPCOM (Cannes) and Shooting Location Marketplace (Valladolid).