Canary Islands adds ten deaths from covid and the incidence enters high risk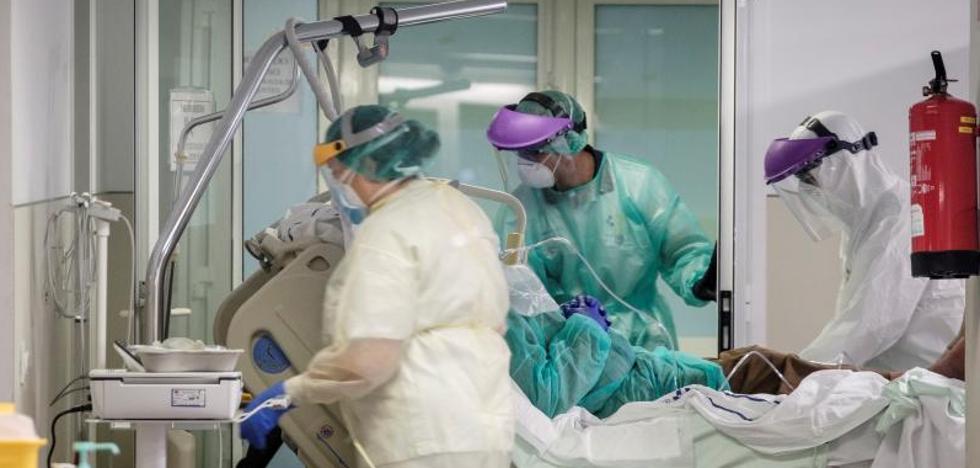 coronavirus
Health registers 1,951 infections in people over 60 years of age since Tuesday and the archipelago exceeds the barrier of 400 people hospitalized with the virus
The seventh wave of the covid pandemic continues its escalation in the Canary Islands, which already has
at high risk the indicator of the accumulated incidence of infections to seven days in the population over 60 years.
The Ministry of Health of the Government of the Canary Islands reported this Tuesday that in the last four days
ten people with the virus have died on the islands and 1,951 new positives have been registered in covid among people over 60 years of age, which is the population group that is monitored after passing the acute phase of the pandemic and entering the so-called flu phase.
The cumulative incidence for this age group at 14 days stands at 1,371.86 cases per 100,000 inhabitants and at 7 days at 760.93, the latter indicator entering high risk.
Also
Healthcare pressure increases and the Canary Islands exceed the barrier of 400 people admitted with the virus. Thus, in the archipelago there are 423 patients hospitalized with coronavirus, 22 in the ICU and the rest, 401, on the ward.
Of the ten people who have died with the virus since Friday, five are from Gran Canaria and another five from Tenerife. All were between the ages of 69 and 90, suffered from previous pathologies and were hospitalized, according to the Health statement.