Canaries fight to reach the semis of the Gran Canaria Yellow Bowl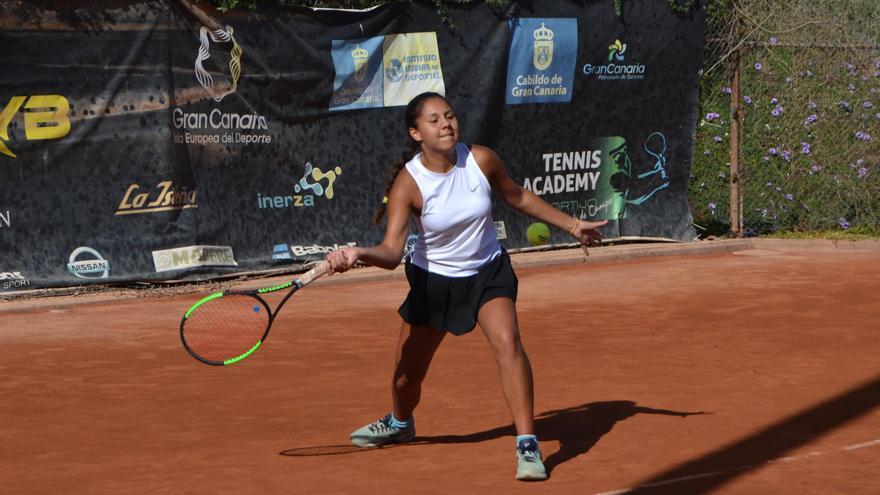 The facilities of El Cortijo will host from today the quarterfinals of the IX edition of the Gran Canaria Yellow Bowl sub 14 of the European circuit. The tournament is being held this year with the security measures and protocols recommended by the health authorities in order to guarantee the safety of all participants, who have come from more than twenty countries.
In the men's draw, the first two seeds, the Russian Filip Avdeev, number 78 in the world, and the Austrian Nico Hipfl, are already in the quarter-finals fulfilling the forecasts. Meanwhile, the Spanish champion alevin of 2019 fell in the second round against the Saúl Pacheco from Tenerife, who faces Hipfl today for a place in the semifinals.
At the top of the frame, Spain's runner-up Keoni Puig will meet Russian Avdeev for reaching the semis. In addition, the Canaries Javier Rodríguez, Noah López and Kenay Ortiz will also fight to be in the semifinals.
In the women's team, the American Adisson Comiskey, number one in the table, will face the Catalan Alexia González after reaching the quarterfinals, giving up just one game in her two previous matches. Lanzarote's Luna Di Noto, number two in the table, will fight for a place in the semifinals with Slovenian Kaja Nazjer. In rooms there are also the Canary Islands Irene Vigara and Lucía Rodríguez and the Alicante Africa Burillo.
The doubles finals will be tomorrow and the individual finals on Sunday, followed by an awards ceremony that will comply with health protocols to close the IX edition of the Gran Canaria Yellow Bowl.