Canaries achieve World Cup places and medals in the Spanish Cup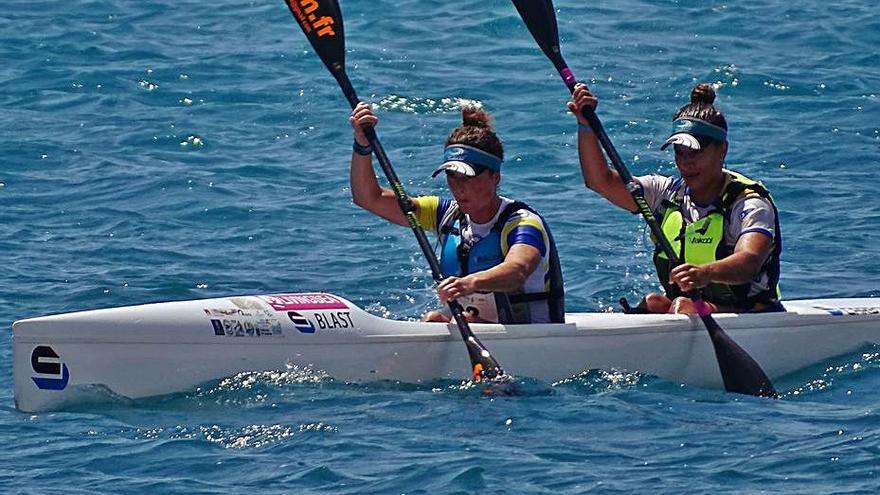 Great role of Canarian paddlers in the III Sea Kayak Cup of Spain, held in Villajoyosa (Alicante), a selective test to define the athletes who will represent the country in the next World Cup of the modality that will be held in July in Lanzarote.
On behalf of the Friends of Canoeing Club, Esteban Medina and Judit Vergés (senior) and Pablo St. Mary and Paula Ruiz (sub23) obtained their place for the World Championship in the surfski mode. Vergés took the gold in K1. Esteban Medina was second, accompanied by Jorge Vila del Rosario, also from the Las Alcaravaneras club, in third place.
Vergés added a double with Ana María Ojeda in K2, where the club also won with Esteban Medina and Víctor Rodríguez. The III Spanish Cup has consolidated the Las Alcaravaneras club as the best surfski club in Spain with 17 medals. Paula Ruiz and Sonia Mali (under 23), Nur Hachawi de la Jara and Elsa González (cadet) and Ramón Velázquez and Paula Plans (mixed cadet) were gold.
Five golds fell under the shield of the Real Club Náutico de Gran Canaria. Jorge Enríquez won in the U23-K1 category, with a double after winning in K2 with his teammate José Juan Hernández.
In the women's group, Teresa Quintana Pérez took gold in the K1 youth category and Lara Cellier also climbed to the top of the box, in the K1 cadet category. In the K2 modality, the sisters Mara and Malena Quintana were the winners in the youth category.
The Marlines of Lanzarote managed to obtain eight places for the World Cup and ten medals, with four titles. They will attend with the national team: Óscar Coker and Airam Pacheco (youth), Ines Hernandez (sub23) Gabriel Cabrera (sub23) and Ignacio Soler, Matias Di Candia, Raúl Salmeron and Diego Rodriguez (senior).