Canarias trains seven nurses from Mauritania in intensive care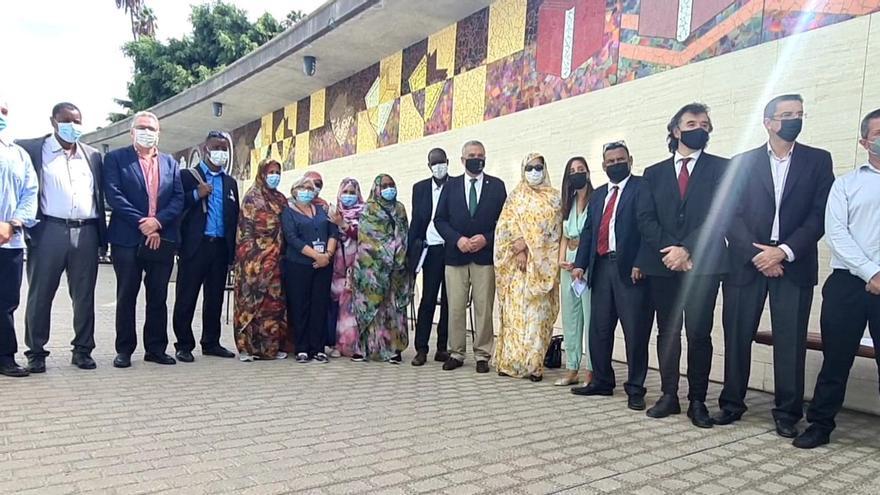 Promoted by the Ministry of Economy, Knowledge and Employment together with the ULPGC, with the collaboration of the Technological Institute of the Canary Islands (ITC) and the Spanish Agency for International Development Cooperation (Aecid), the first course with face-to-face modality in the Archipelago of The Training of Trainers program specifically instructs five nursing professionals in public hospitals in the Mauritanian Republic and two teachers of the discipline at the National School of Higher Health Sciences.
Taught both in the Faculty of Health Sciences of the ULPGC and in the intensive care units (ICU) of the Gran Canaria hospitals until next November, the regional initiative responds to the training need of the nursing staff to attend the new services of the healthcare system in neighboring West African country.
The training is given in the Faculty of Health Sciences of the ULPGC and in the intensive care units of the Gran Canaria hospitals
"The Training of trainers program aims to position the autonomous community as a node of knowledge around health since 2020 through the telematic confluence of two hundred mentors from state and international institutions with other experts from the Islands and teachers from African countries , within the framework of the process of internationalization and diversification of the productive fabric in the Archipelago in compliance with the Reactive Plan against the COVID-19 pandemic and in line with the Canary Islands Smart Specialization Strategy (RIS3) ", highlighted Nasara Cabrera before recall the experience acquired over three years both with the Interreg MACbioIDi project and in the annual celebration in the Canary Islands of the NAMIC Project Week workshop, a meeting on medical technology with the participation of personnel from Harvard University (United States) and alternate headquarters every six months between the Massachusetts Institute of Technology (MIT) and Las Palmas de Gran Canaria.