Canarias, tourist showcase with Rafa Nadal in the Masters final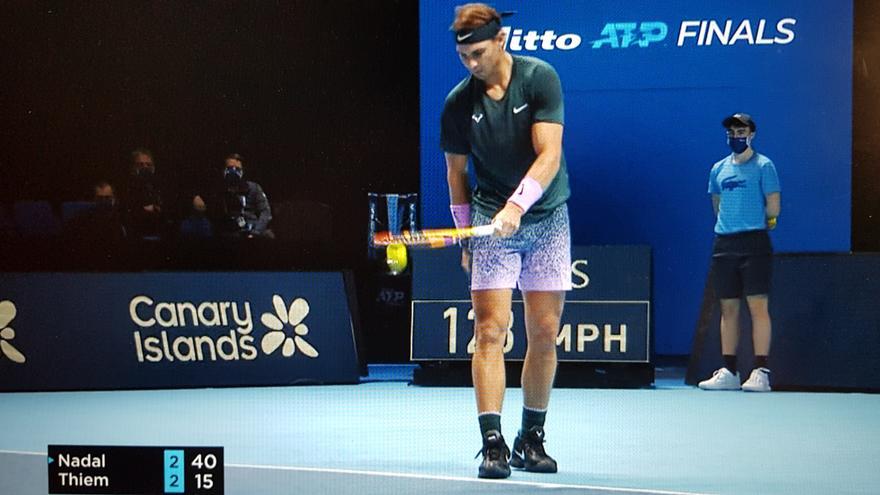 The tennis planet, Rafa Nadal, the eight best players in the world and the Canary Islands. All this mixed in the Masters final that is being played in London and in which the Canarias brand is reflected on the billboards of all the matches that are being played on the O2 Arena court, even on the fields adjacent to the pavilion in where the tennis players train between dates and warm up before the dispute of their confrontations.
The Canary Islands are safely one of the safest destinations in terms of possibilities of contagion by covid-19. In this way, the world tourist destination that the Archipelago represents becomes even more important in times of coronavirus. Therefore, the advertising investment of the Canarias brand does not stop and seeks to encourage its potential tourists.
In this way, Rafa Nadal and the Canary Islands go hand in hand in their different objectives. The Mallorcan seeks to win a tournament that resists him in his career – a miracle given his extensive record – and the Archipelago attracts the largest number of people so that the economy suffers as little as possible given the current pandemic situation in the world.
For now, the legend of Manacor is in the semifinals playing against Russian Daniil Medvedev, one step away from the long-awaited final, where the winner of the duel between Serbian Novak Djokovic and Austrian Dominic Thiem awaits him.