Canarias, the second CCAA with the highest rate of people with disabilities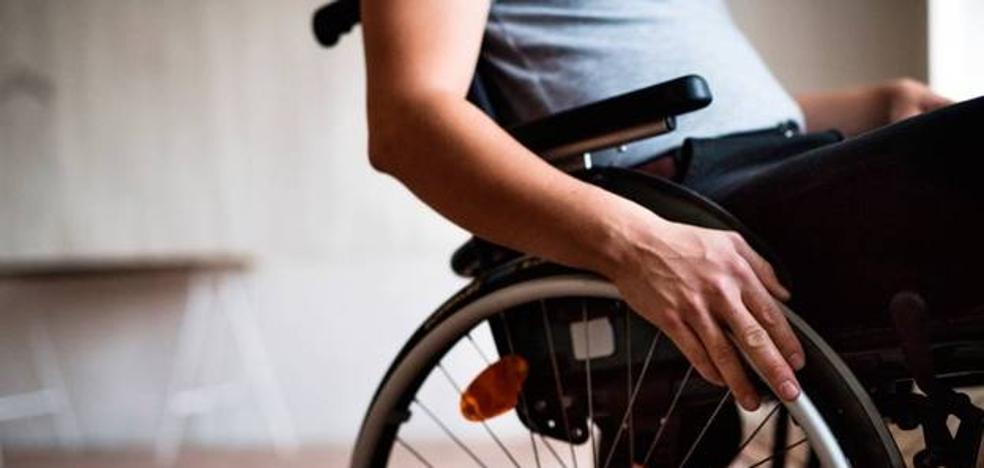 The Canary Islands is the second autonomous community with the highest rate of people with disabilitieswith 115 per thousand inhabitants, according to data published this Tuesday by the
Statistics National Institute.
The number of people with disabilities in Spain has increased by 14% in the last 12 years and in 2020 there were a total of 4.32 million, of which 2.55 million were women and 1.77 men, and for whom the problems of mobility were the most frequent.
This follows from the
Survey of disability, personal autonomy and dependency situations of the year 2020 prepared by the National Institute of Statistics (INE), which shows that
the disability rate has increased by 8.1% since 2008when the previous survey was carried out.
By sex, 1.77 million men (17.1% more than in the previous survey) and 2.55 million women (11.9% more) reported having a disability, and the disability rate stood at 81, 2 per thousand among men and 112.0 per thousand among women (11.8% and 5.4% more than in 2008, respectively).
need for care

Almost half of the people with disabilities aged six and over reported receiving care or personal assistance. 24.6% received them only by people residing in their home, 12.1% by non-residents and in 13% of the cases the care was provided by both.
63.7% of these caregivers were women.
49.7% of the people who received care were cared for eight or more hours a day. Among people aged 6 to 44 who received care, their main caregiver was one of their parents in 69.8% of cases (10.5% the father and 59.3% the mother).
For 48.1% of people aged 45 to 79 years, the main caregiver was the spouse or partnerwhile for 59.1% of people aged 80 and over, the main caregiver was their children (18% a son and 41.1% a daughter).
According to this survey,
a person with a disability lived in one of every five households; In more than one million households, the person with a disability lived alone, while 270,000 households had all their members with some degree of disability.
Access to aid

The number of people who received some type of technical or personal help in 2020 stood at 3.3 million and women accessed proportionally more help (78.2% compared to 71.8% of men).
By type of disability, people with difficulties in self-care and in performing household chores received the most help (nine out of 10), followed by people with learning difficulties (eight out of 10), while that those with hearing and vision problems are the ones who received the least help (47.9% and 28.7% respectively).
Discrimination

The survey addresses, among other issues, the difficulties faced by people with disabilities, such as problems of discrimination. A) Yes,
12.9% have felt discriminated against on some occasion3.9% many times and 0.7% constantly.
In the school environment, these data reflect an even more serious situation, since four out of ten children with disabilities between the ages of 6 and 15 have declared feeling discriminated against: 24.6% at some time; 9.8% many times; and 4.5% constantly.
The number of children between the ages of six and 15 with some type of disability stood at 106,300 (70,300 thousand boys and 36,000 girls) and disability related to learning difficulties, application of knowledge and development of tasks was the most frequent (55.9% of the total), followed by communication problems (49.8%) .
99.5% of children with disabilities were in school. 58.7% in an ordinary center with personalized support; 20.8% in an ordinary center without any type of personalized support; and 19.3% in a special education center.
52.1% of these minors received supports and adaptations satisfactorily, 24.2% received them but they were not sufficient, and 11.1% needed curricular adaptations or supports and did not receive them.
In terms of employment, 1.58 million people with disabilities were of working age in 2020, but less than one in four people had a job (23.7% of men and 23.5% of women). ).
architectural barriers

The survey analyzes the perception of architectural barriers or means of transport and 34% of people with disabilities said they have difficulty getting around normally in their home or in the entrances or interior of their building.
This difficulty increases with age.. Thus, while in the age group from six to 44 years old, 18% of men and 22.2% of women with disabilities reported having problems getting around in the home or in their building, in the group between 80 and more years, the percentages were 39.6% in men and 48% in women.
36.2% reported having difficulty getting around in public buildings or in the nearby urban environment and 43.8% reported having difficulty getting around on public transport. Public transport and private vehicles were the means in which most people found difficulty (40.3% and 21.4% of the total, respectively).
By communities, the highest disability rates corresponded to Galicia (116.5), Canarias (115) and Castilla-La Mancha (111.4), while the lowest were in the Balearic Islands (79 per thousand inhabitants), Navarra (79.6) and Community of Madrid (80.7).
At a press conference to present the survey, the president of the Spanish Committee of Representatives of People with Disabilities (CERMI), Luis Cayo Pérez, stressed that disability is a reality "in expansion and with a woman's face".
He lamented that the environment continues to be hostile for these people who suffer daily from the lack of accessibility in housing, public roads and transport and has underlined the need to support families, who are the main caregivers.