Canarias, the European region with the most overnight stays in 2019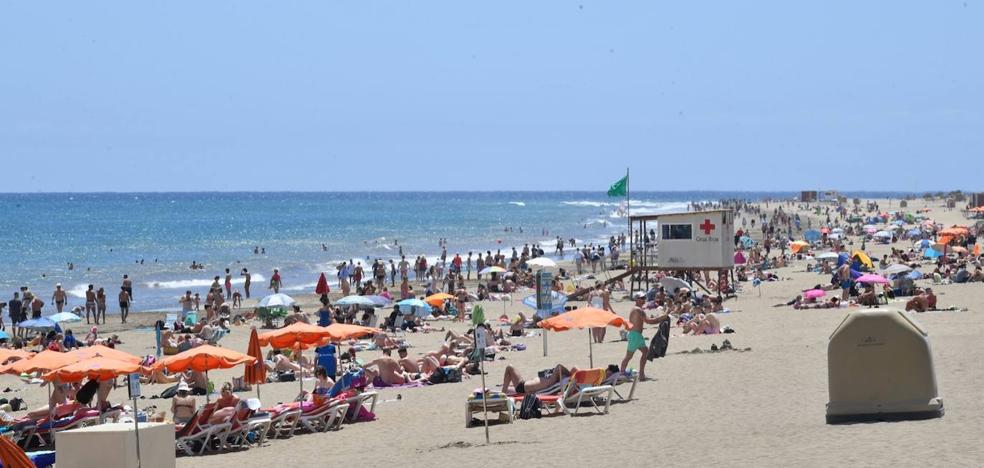 sightseeing
Regarding the occupancy rate by beds, the Canary Islands and the Balearic Islands achieved rates of 80%, the highest in the EU
Canary Islands was the region of
European Union what else
tourist overnight stays recorded in 2019, when accounting
96.1 millionof which 83.9 million correspond to foreign visitors.
A report of
Eurostatthe European Statistical Office, points out that the Canary Islands led overnight stays in hotel facilities in the pre-pandemic reference year
despite the fact that the number of nights that each tourist spent in the destination fell by 3.8%.
After the Canary archipelago, Jadranska Hrvatska (Croatia), with 86.2 million, and Île-de-France, the Paris region, with 84.7 million, appear in the total number of overnight stays.
In total there were, in the EU, 25 regions in 2019 that accounted for at least 30 million overnight stays in tourist facilities, with
predominance of coastal areas (47.4%)and of these a tenth accounted for 44% of the total.
As far as internal tourism is concerned, the Eurostat report reflects that the three most frequented regions are in France: 40.7 million overnight stays in Île-de-France; 36.9 in Rhone-Alpes; and 36.6 in Provence-Alpes-Côte d'Azur.
In Spain,
Andalusia was the one that attracted the most national tourists in 2019.
Regarding the occupancy rate by beds,
The Canary Islands and the Balearic Islands achieved rates of 80% in 2019the highest in the entire EU, where the average was 59%.
In the section on tourist density by area, Eurostat places the Canary Islands in third position as far as the islands are concerned, with an average of 12,906 tourists per square kilometer. It is surpassed by Malta (31,365) and the Balearic Islands (13,703).
The average among European tourist regions is 671 per square kilometer.
The highest rates are in the capital regions: Brussels-Capitale Region/Brussels Hoofdstedelijk Gewest (45,856); Vienna (40,525); Berlin (38,072); Prague (37,257); Budapest (20,508); and Noord-Holland (10,304).
If the measure is the number of tourists per inhabitant, the Canary Islands are in the group of regions with the greatest pressure, with 13,000 overnight stays or more per 1,000 residents, along with the Balearic Islands, Madeira, Crete, Corsica and the Algarve.