Canarias regulates remote teaching for students with their own health problems or those of family members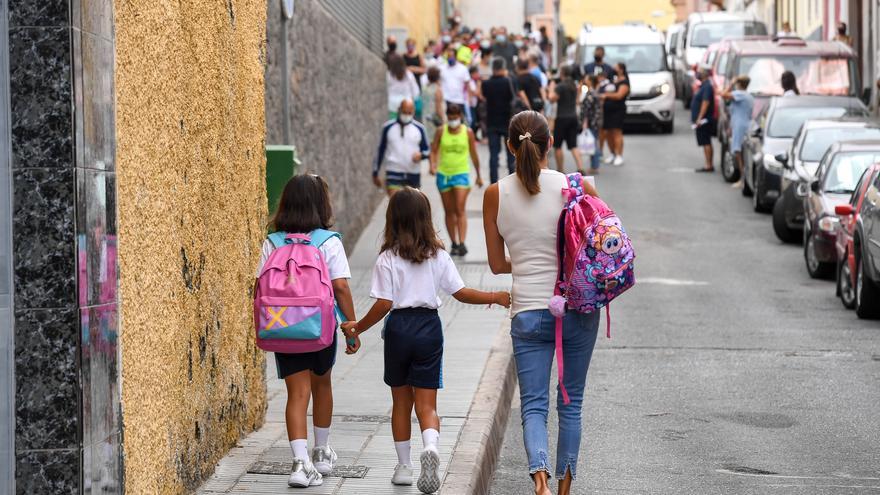 The Ministry of Education, Universities, Culture and Sports of the Government of the Canary Islands has dictated instructions to regulate educational attention to students that, for health reasons related to COVID-19, own or of the people with whom they live, cannot attend the educational centers in person.
As reported by the regional Executive, Students who are vulnerable to coronavirus or who live with people who are, who attend the stages of Early Childhood Education (2nd cycle), Primary, Secondary, Baccalaureate and in public or subsidized educational centers will be able to take advantage of this modality of remote teaching.
Thus, the resolution of the General Directorate of Organization, Innovation and Quality states that this possibility is subject to the regulations and health provisions in force for the 2020-2021 academic year and It may be modified depending on the evolution of the pandemic.
To access online training, it will be It is necessary to accredit in the educational center with a medical report the health condition of the student or the affected family member; in this second case, accompanied by a certificate of coexistence.
In addition, it will be the management team, together with the counselor, who will carry out the initial assessment of each case. The educational center will send the documentation to the General Directorate of Ordination, which once it is reviewed and verified, will notify the center if it authorizes or denies said educational attention. It will be the center that will transfer it to the families or legal guardians.
Volunteer teaching staff
Classes will be taught, electronically, by volunteer teachers on an extended day basis, with priority of those who are already part of the student's teaching team.
Teaching staff who currently cannot join their educational center may also provide this service for being considered vulnerable to COVID-19 and that it accredits it.
For his part, according to the instructions published this week, educational care will take place during the calendar corresponding to the 2020-2021 school year, provided that the current epidemiological situation is maintained; It can be done in the morning or afternoon and can be taught individually or in groups, in groups of students belonging to the same center and of the same or of different levels.
In subsidized educational centers, it will be the ownership of said center who manages the provision of educational attention to students vulnerable to COVID-19, in accordance with the criteria dictated by the General Directorate of Personnel and without involving the modification of the established agreement.
Finally, in the case of a temporary suspension of the classroom activity for all students, This educational attention will be canceled as long as the student can join their group and class and be attended electronically, according to the contingency plan of their educational center.