Canarias reduces its active cases by 17% over the course of two weeks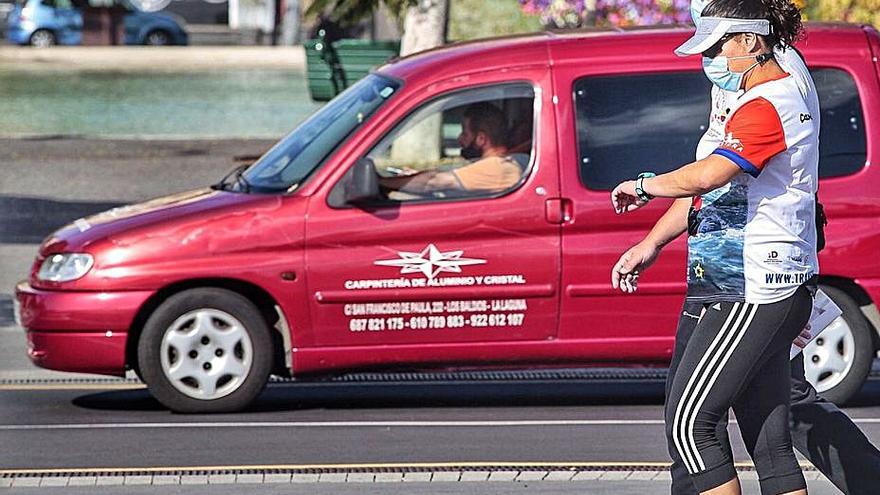 The Canary Islands have managed to reduce their active cases of Covid-19 by 17.4% in the course of two weeks. Thus, since October 23, the community has gone from adding 6,101 ongoing clinical pictures to 5,040 that were encrypted yesterday, 88 less than in the previous balance. According to the latest data released by the Regional Executive Health Department, the region confirmed 170 infections of the virus on Friday and a new death in Tenerife. The deceased, an 88-year-old man, had previous pathologies. This death brings to 293 the count of deaths produced in the Archipelago as a consequence of the complications caused by the pathogen. The good news comes from the discharges, since there are already 12,783 patients who have managed to overcome the condition, with 257 new ones being issued in 24 hours.
By islands, Gran Canaria yesterday added 36 cases and already accumulates a total of 8,830 positive diagnoses in SARS-CoV-2, of which 1,722 remain active. Likewise, Tenerife has collected 6,836 infections since the beginning of this global pandemic, verifying 113 detections in 24 hours, which amounts to 3,169 the list of patients struggling to overcome the disease. For its part, Lanzarote accumulates 1,300 infections –14 new– and 75 active paintings. Finally, Fuerteventura has 795 accumulated cases –seven more than last Thursday– and 63 patients pending their evolution. The rest of the islands did not add new detections.
It should be noted that the health administration updated the restrictive measures in the Canary Islands yesterday, taking into account the accumulated incidence. For this reason, Tenerife –with 60.03 cases per 100,000 inhabitants– will continue on a red light until next November 20. However, it should be noted that the cumulative incidence has increased slightly in the region as a whole and stands at 40.49 at seven days – on the same population count – and at 72.72 at 14.
Screened
In addition, it has been observed that Tenerife has the highest number of new daily cases, so additional control measures will be implemented on this island. In fact, the Ministry plans to carry out screening in all areas where there is a higher rate of infections.
Based on the information released by the Canarian government department, when developing the initiative, a set of technical criteria will be followed, among which the cumulative incidence in the last seven days, the number of cases registered in people over 65 stand out. years, the associated percentage of outbreaks and the increase in diagnoses in the last two weeks. The purpose is to start with the basic health areas of Añaza, Barranco Grande and Salamanca, in Santa Cruz de Tenerife; and La Cuesta, Taco and Tejina-Tegueste, in the municipality of La Laguna.
51 school closings
The percentage of Infant, Primary, Secondary and Baccalaureate groups closed in the Archipelago currently represents 0.3%. That is, of the more than 17,000 existing groups in public, subsidized and private centers in the autonomous community, 51 currently register some positive in Covid-19 among students and / or teachers. This figure represents an increase of 0.1% compared to the last week, going from 47 to 51 closings. | LP / DLP