Canarias receives 13,650 vaccines from Pfizer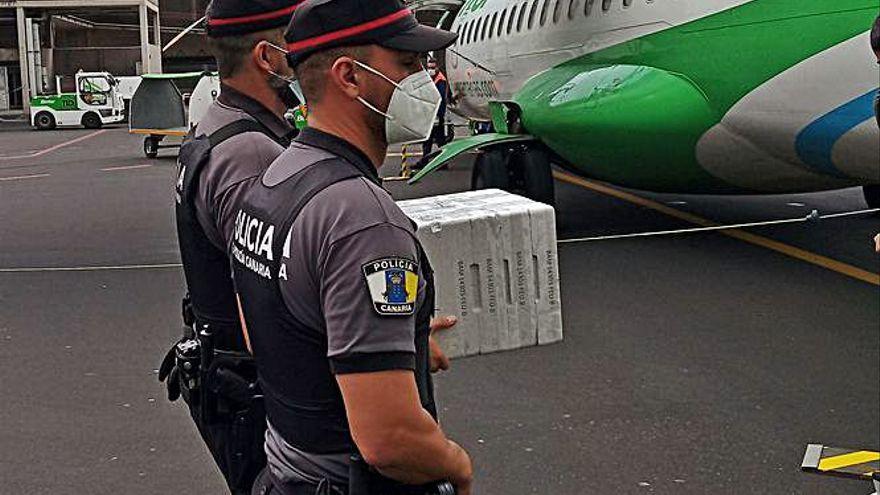 More than 350,000 doses of the Pfizer / BioNtech vaccine arrived first thing in the morning yesterday to the airports of Madrid, Barcelona, ​​Vitoria and the Canary Islands after the logistical problems were resolved in a Belgian distribution plant that prevented the delivery in Spain from being carried out last Monday.
Iberia was in charge of bringing Spain –One of its planes landed at 10:00 pm on Monday in Barajas – two pallets of 66 and 69 kilos that traveled from Belgium in refrigerated warehouses. This airline was responsible for bringing to the Canary Islands the 13,650 doses that make up the first large batch of Pfizer received by this community.
An Iberia freighter (IB9011) took off at 04:00 hours yesterday from Madrid to Gran Canaria, to later resume its flight plan until Tenerife North, where he landed at ten to eight in the morning. In the two capitals of the Canary Islands, the security protocols were activated – in which there are professionals from the Army, Civil Guard, National Police and Canary Islands Police – to transfer sanitary merchandise to the points assigned for its conservation or to take an inter-island connection in order to supply the health centers of La Palma, La Gomera, El Hierro, Lanzarote and Fuerteventura.
This second batch of Pzizer – the first one arrived in Los Rodeos on Saturday afternoon – will allow the vaccination plan to resume today in the Canarian social and health centers collected in phase I. The Canary Health Service (SCS) has trained 150 nurses to undertake a task that began last Sunday with the vaccination of Doria Anatolia Ramos González from Tenerife.