Canarias prepares a health protocol for students and residents who live abroad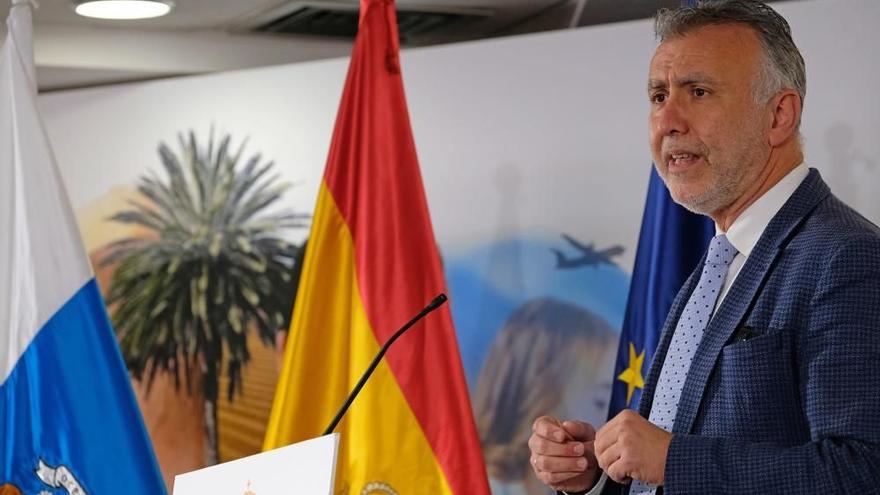 The President of the Canary Islands, Angel Victor Torres, said this Thursday that a health action protocol that will affect Canarian students and the rest of the citizens of the islands residing outside the archipelago, when they return.
The protocol that is developed in collaboration with Ministries of Health and Transport and with it that it is intended to provide health security both to those who return from places with higher rates of coronavirus as well as those who are on the islands, explained the president. The work is advanced and the president has not wanted to advance its conclusion.
Ángel Víctor Torres recalled that a week ago the Government of the Canary Islands approved a decree law to provide more health security both to tourists who come to the islands and to residents in the archipelago.
Regarding the possibility of taking more drastic measures in some islands in the face of the increase in contagions Ángel Víctor Torres said that already on August 13, with the closure of nightlife, the creation of the red and green traffic lights and the reduction to ten of the maximum number of people in meetings.
Given the fact that the number of infections has increased in Tenerife, he said that more will be done screened and other actions, since this increase is worrying, which sometimes leads to the number of people affected on this island being 80 percent of the total in the archipelago.
For this reason, more trackers and a follow-up is done to know the origin of all the outbreaks, and if it is necessary to make more drastic decisions, they will be taken, he said.