Canarias is released from the mask outdoors after 45 weeks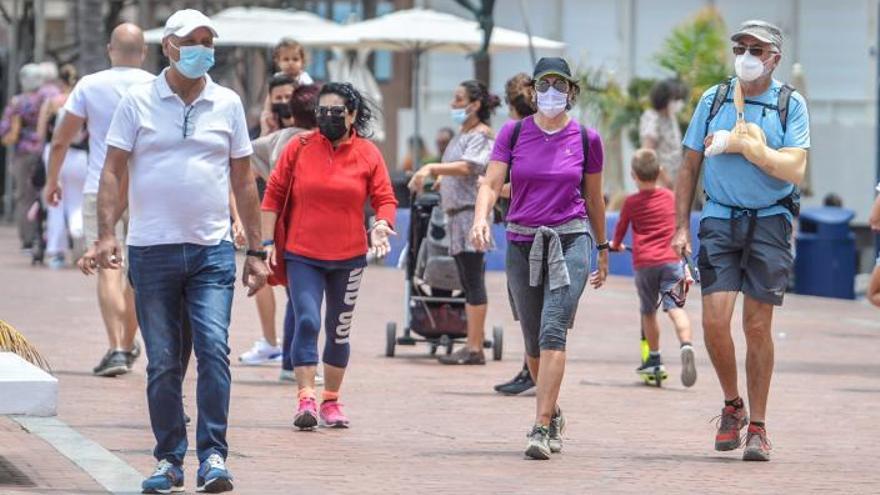 "There are situations in which, due to environmental conditions, the risk of virus transmission is very low. This happens when you are outside, where the air is flowing and there is distance between people. In these conditions, with epidemiological data at a low level and high vaccination coverage, it is possible to stop using the mask, but we must be clear when we are in this type of environment ", stressed Eva Elisa Álvarez, head of the Preventive Medicine Service of the Insular-Maternal-Infant University Hospital Complex (Chuimi).
Tenerife adds 139 clinical pictures, 75% of the total verified by the community
As reported by the Regional Executive Health Council, the Archipelago yesterday added 185 coronavirus infections and two deaths linked to the effects of the pathogen in Tenerife. One of the deceased was 75 years old and had previous pathologies.
By islands, Tenerife added this Friday to its statistics 139 cases –75.1% of the total–; Gran Canaria 26; Lanzarote five; Fuerteventura 14; and La Gomera one. For their part, El Hierro and La Palma kept their general records unchanged, after not registering new detections.
Right now, in the autonomous community there are 2,553 active clinical pictures, which translates into the highest number since May 17, when the region counted 2,558. Most are concentrated in Tenerife, which has 1,988 patients. Gran Canaria follows, with 366; Lanzarote, with 75; Fuerteventura, with 14; and La Gomera, with four. La Palma and El Hierro remain free of SARS-CoV-2 infections.
The Archipelago issues 44 discharges, which bring to 56,608 the number of people who have overcome the condition
Since the last balance, only 44 epidemiological discharges have been issued in the Canary Islands. However, with these, there are already 56,608 people who have managed to overcome the pathology in the Islands.
Hospital situation
As for the hospital situation, it must be said that it did not experience notable changes in the last 24 hours. In fact, in the health centers of the region, 195 people remain in the ward – one less than the day before – and 27 in intensive care units – two more. Another 2,331 patients are under medical follow-up at home because they remain asymptomatic, paucisymptomatic, or reflect moderate symptoms.
At present, the cumulative incidence at seven days seen in the Canary Islands stands at 56.34 cases per 100,000 inhabitants, while that of the last 14 days is 103.27 frames on the same population count.
Since the beginning of the health crisis, 1,198,536 Polymerase Chain Reaction (PCR) tests have been carried out, of which 2,913 were carried out last Thursday.