Canarias doubles the inoculation of the first doses this week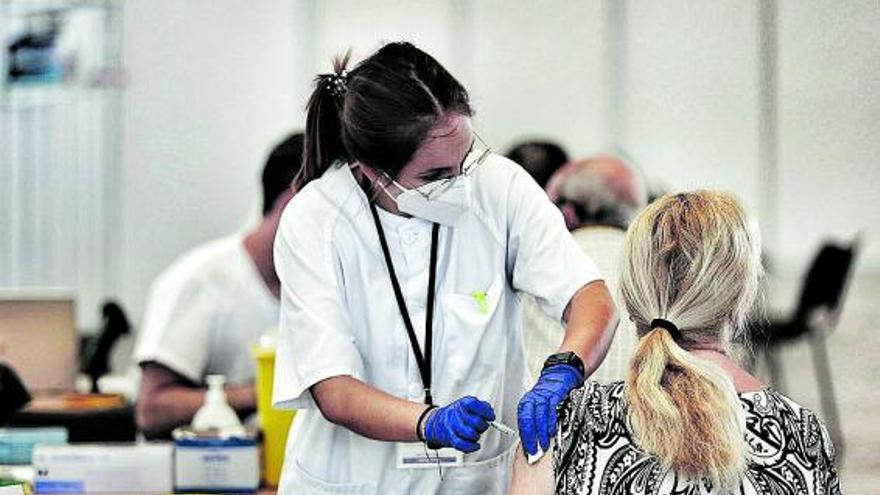 64.3% of those over 65 have already received the full vaccination schedule
What has slowed down slightly is the inoculation of second doses, given that this week only 10.8% more were placed compared to the previous week, while two weeks ago the weekly increase was 18.4% at these doses. Likewise, during this last week the delivery of doses has been somewhat lower than in the previous week. While from May 6 to 13, 101,160 new vaccines were received (a weekly increase of 12.5%), during this last week 92,890 were received, 10.2% more than in the previous week. Despite the lower number of vaccines that have landed on the Islands, the number of vaccines given during the last seven days has increased by 20%. And it is that yes, from May 6 to 13, 99,585 vaccines were inoculated, in this last week, there have been 119,045. This has led to the number of injections given in a day reaching almost 23,000 daily, a figure that is very close to the goal set by the Ministry of Health to reach what it called "cruising speed" in vaccination and that it will be between 25,000 and 30,000 vaccinations a day. During Wednesday, in fact, a total of 22,306 vaccines were administered on all the islands, which is the highest number of inoculations per day to date.
Part of this increase has been motivated by the opening of agendas in the group of 50 to 59 years old, which began just last week and in which 350,955 people are integrated. According to the Ministry of Health, so far 64,751 people included in this age group have been vaccinated, which represents 18.4% of the target population. Regarding the elderly between 60 and 65 years old who last weekend had the opportunity to go to one of the vaccination fields installed in the capital's islands to receive their puncture, there are already 98,967 people who have received their first dose. What is the same, 62.1% of this group has already been vaccinated. Regarding those over 65 years of age, who constitute the highest risk group when suffering a severe Covid-19 (included in group 5 of the Vaccine Strategy) are 184,630 people who have received both doses, that is, the 64.79%. While 275,185 have received at least one dose, 96.56%. It should be noted that also group 4, that of large household dependents, is 94.11% immunized with the two doses.
This week fewer serums have arrived but the campaign has increased by 20%
Regarding the groups that were vaccinated with AstraZeneca (part of 3, made up of other health workers, and 6, of essential personnel) before the crisis broke out that ended up relegating it to the elderly between 60 and 69 years, they are the ones that the moment they have received fewer doses. Of course, taking into account the moment in which the vaccination began, since for most it was between mid-February and early March. Thus, group 3 is already one hundred percent with one dose and 28.08% with two doses. While group 6, made up of 66,000 people, which includes teachers, firefighters and policemen, among other groups, 37,791 people have been vaccinated, 57.26% with one dose. His vaccination was resumed just two weeks ago.
In this sense, and in light of the recent announcements from the Ministry of Health, part of this group received a notification yesterday for which they will have to decide prior to the appointment which of the vaccines they will want to administer as a second dose: either Pfizer or the AstraZeneca itself.