Canarian researchers check radon levels in El Hierro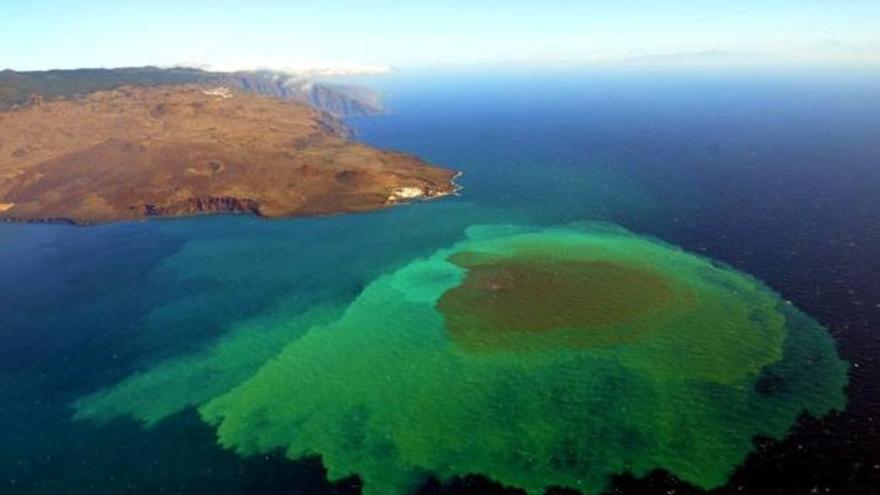 The researcher of University Institute of Tourism and Sustainable Economic Development (TiDeS) of the University of Las Palmas de Gran Canaria (ULPGC), Anastasia Hernández Alemán, participates as a co-author in a work on the measurements of radon gas on the island of El Hierro, recently published by the international magazine 'Air Quality, Atmosphere & Health' from Springer Publishing. The research collects the radon gas measurements that were made in the Public Buildings from El Hierro, after the Volcanic eruptions that took place during the year 2012 on the island, with the aim of knowing the incidence of this gas within these buildings, which depending on its concentration can affect occupational health in the area studied.
In this sense, the European Directive Euratom 2013/59 maintains that radon gas concentrations must be below 300 Bq / m3 so that the working day can be carried out without problems in the place studied.
The work, which is titled 'Radon measurements in public buildings in El Hierro, Canary Islands (Spain) ', is signed by Anastasia Hernández, together with researchers from the University of La Laguna (ULL) Juan C. Santamarta, Jesica Rodríguez and Noelia Cruz Pérez; Luis E. Hernández Gutiérrez, from the Ministry of Public Works, Transport and Housing of the Government of the Canary Islands; and José Luis Gutiérrez Villanueva, from Radonova Laboratories (Uppsala, Sweden).
Of the 51 buildings studied in the three municipalities, more than 70% had "totally acceptable" levels.
In total, 51 buildings were studied in the 3 municipalities of the island and the results revealed that, in more than 70% of the cases, radon gas concentrations were below 100 Bq / m3, this being a totally acceptable value.
The Canary Islands is a region classified by the Spanish Nuclear Safety Council (CSN) as a priority action area, due to the fact that high concentrations of radon gas are expected to be found in the island territory. Therefore, it is very important to promote the measurement of this gas, mainly in underground places or low floors of buildings with poor ventilation, in order to take mitigation measures and thus protect the health of workers.
Cracks and pipes
Despite being a little known gas, the environmental incidence of radon gas in the world has been studied in recent decades because its effects are adverse to human health. Specifically, this gas predominates in the air that is breathed in rocky areas, and penetrates into buildings, through cracks in the foundations, through gaps in walls and, even, through the plumbing of the bathrooms, as well. as by diffusion through the enclosures in contact with the ground. It is estimated that the radon concentration inside a building grows as a function of the porosity of the materials used in its construction.