Canarian research stands out at the European Congress of Oncology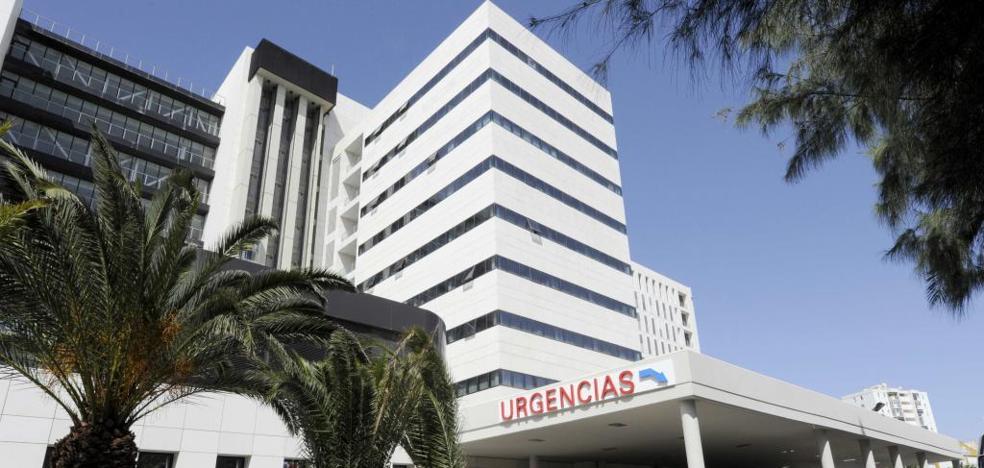 The CHUIMI oncology team is the center that has contributed the most cases to two relevant studies on the treatment of lung cancer
Advances in Canarian research have had a prominent presence in the
European Congress of Medical Oncology which was held in Paris from September 9 to 13.
In this edition of the congress, the new results of the studies
Keynote 189 Y
Keynote 407 after 5 years of evolution. Two of the most relevant studies in lung cancer, which have changed the way of treating lung cancer in millions of patients around the world, and in which the Oncology team of the
Island Hospital of Gran Canaria (
CHUIMI) has dedicated five years of hard work, also managing to be
the world's largest patient recruitersas the center that has contributed the most cases to the study.
The results of both studies have already been published and with
very hopeful results where, each time, they add years of life to each patient.
The
Keynote-189 is a phase 3, randomized, multicenter, double-blind, placebo-controlled study in treatment-naïve patients with non-squamous mNSCLC. The key criteria for inclusion of patients in this study are those who have not had prior systemic treatment for metastatic disease, without tumor genomic aberrations in EGFR and ALK or ECOG 0 to 1.
Rodríguez Abreu, head of Oncology at CHUIMI

The Principal Investigator and Senior Author of these trials is Dr.
Rodriguez Abreu,
Head of Oncology at Hospital Insular de Gran Canaria (CHUIMI) and
President of the Canarian Foundation for Lung Cancer.
From 2016 to 2021, it has been incorporating patients to be able to conclude today that it is one of the largest patient recruiters in the world. His great daily effort and his desire to add to these studies, he has achieved
increase life expectancy of the patients and
Improve your quality of life.
Thanks to the continuous incorporation of Canarian patients to these studies, they have managed to bring innovation to patients with lung cancer. After this period they can proudly say that they have achieved
reduce the risk of death at five years by 40% of cases Y
doubling local survivalbeing a paradigm shift in lung cancer treatment.
Every year 1,200 cases of lung cancer are diagnosed in the Canary Islands. Life expectancy and quality of life have improved exponentially thanks to research and personalized therapies, but around a thousand people continue to die each year from this disease.
Canarian Lung Cancer Foundation

The Canarian Lung Cancer Foundation was registered as a non-profit foundation in 2021. It is a
multidisciplinary research group made up of medical oncologists, thoracic surgeons, pulmonologists, radiologists, pathologists, biologists, specialists in medicine and palliative care from all hospitals in the Canary Islands.
The Foundation adds a team of
psycho-oncological care, oncological nursing, social workers, specialists in nutrition, sports and aesthetics. In this area, the FCCP works in close collaboration with organizations and institutions in the health and social areas.
To carry out his mission of
sensitization and awareness in society, the Foundation carries out various campaigns throughout the year and collaborates closely with public and private institutions, the media and Canarian companies.