Canarian Cuisine Days and delivery of El Padrino awards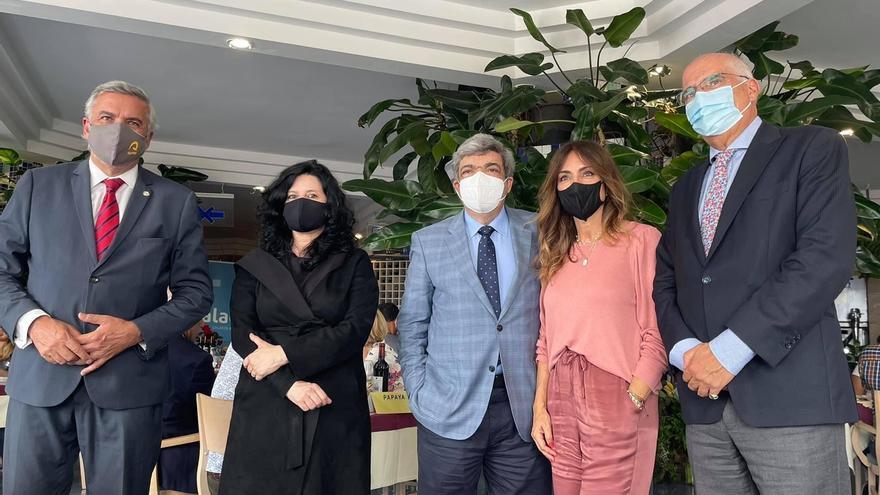 This Wednesday, May 19, the XV gastronomic days of Canarian cuisine, from the El Padrino restaurant, and how it was usual to deliver their awards, which in this case correspond to the year 2020 and 2021. The honor award went to Joaquín Galarza, as a tribute, his daughter, Marisa Galarza collected the award and he made a little memory of his father.
Benito Pérez Galdós was another winner, he received the Victoria Galván award, director of the museum that represents him. Juan Pérez González received the award posthumously, for his career in the emblematic Juan Pérez restaurant, his son received the award. And finally, Facundo Ángulo Carmona, for his trajectory in the supply of fresh fish, more than 30 years.
After the awards ceremony, a representative lunch of the Gastronomic Days of Canarian Cuisine was held, which the El Padrino restaurant celebrates annually, in this case the XV, in pairing with the Galaco group wines, especially La Mujer de Maralisio, a spectacular Tejeda wine. For the days that will be held from May 24 to 30, they have prepared a special menu, with an authentic Canarian flavor.