Canarian candidates compete for the Nursing in Development awards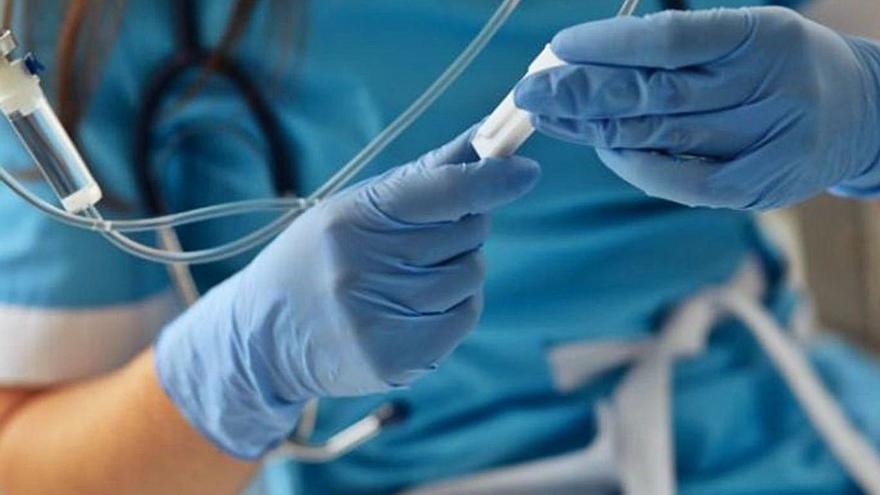 The candidate projects are Transcultural adaptation and validation to the Spanish context of the Fear of Childbirth Questionnaire (CFQ-E), by Adela Domínguez and Cintia Padrón, nurses from the Multiprofessional Obstetrics and Gynecology Teaching Unit of Las Palmas –Hospital Universitario Materno Infantil de Canarias , which is opting for the award in the End-of-Degree, Master and EIR Projects category– and the Never alone project of the Nursing School of the Nuestra Señora de Candelaria University Hospital, which has been chosen as a finalist in the Corresponsible Initiatives category.
The awards are addressed to all professionals and institutions linked to the union
The truth is that the work of Adela Domínguez and Cintia Padrón translates, adapts and validates the Fear of Childbirth Questionnaire (CFQ) to the Spanish context, a valid and reliable instrument for the study of fear in pregnant women.
In the first phase of the project, the translation and adaptation to the Spanish reality of the CFQ questionnaire was carried out, as well as the piloting in the target population and the content validation by means of experts. In a second phase, a descriptive cross-sectional observational study with an analytical component was carried out in pregnant women captured by non-probabilistic convenience sampling at 16-42 weeks of gestation.
On the other hand, the project Never alone of volunteering of students of the Degree in Nursing of the School of Nursing of the University Hospital Nuestra Señora de Candelaria, integrated by Marta Rodríguez, Eduardo González, Gara Hernández, Jenifer Álvarez and María Begoña Sánchez, addresses the struggle against unwanted loneliness and social isolation for reasons of age. For this, elderly people at risk of loneliness and social isolation are offered comprehensive support: from the social point of view, where the elderly person enjoys company, and from the therapeutic perspective, where care needs are assessed and planned to each person.
The jury is made up of nurses and physiotherapists from different fields

The initiative works to give older people tools that allow them to improve their lifestyle and health behaviors, bring them closer to leisure and health resources in their area, and help them meet people from their environment in the same situation, with the that they can create a social network to lean on over time.
Candidates
It should be noted that these awards are aimed at all professionals, groups and institutions that have some kind of connection with Nursing and are divided into seven categories: Perceived quality, Innovation and creativity, Vivesoy Award for the promotion of self-care and habits of healthy life, co-responsible initiatives, University, in its modalities of doctoral theses and final degree projects, EIR and master's degree, nursing work, and Nursing TV.
The jury for the Nursing in Development Awards is made up of more than fifty professionals from Nursing and Physiotherapy from the fields of care, teaching and management.