Canarian Banana, the first official fruit of the Spanish Soccer Team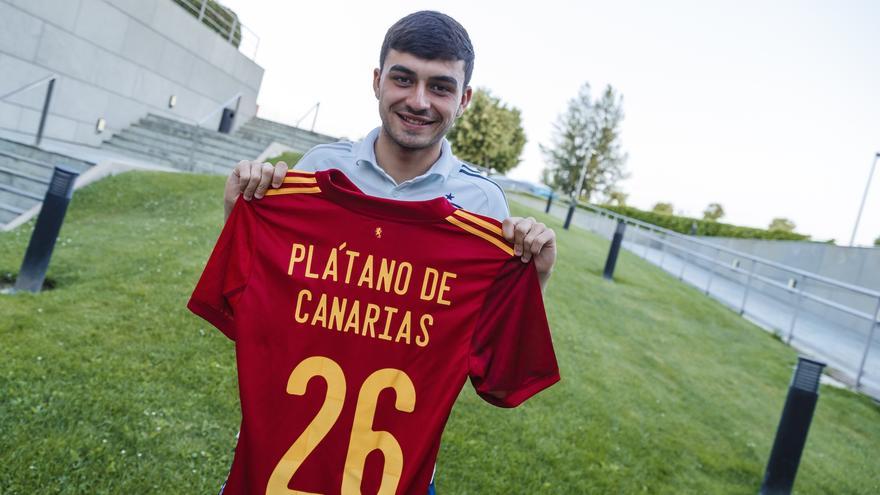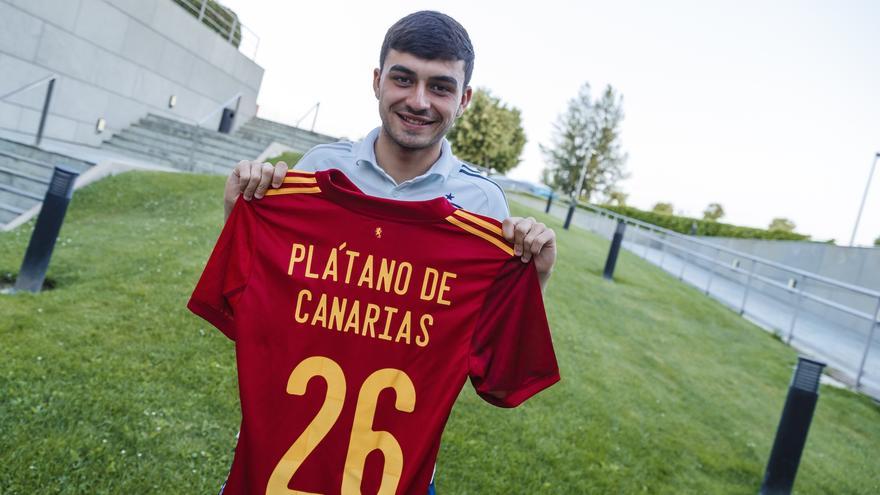 Canarian Banana (the only one in the world with the European IGP quality seal) will be the official fruit of the Spanish Soccer Team throughout this year, as announced by the Royal Spanish Football Federation (RFEF) and the Association of Organizations of Banana Producers of the Canary Islands (Asprocan).
After the signing of this sponsorship agreement, Plátano de Canarias becomes the first 'official fruit' of the Spanish Soccer Team, a pioneering consideration within the Royal Federation's collaboration framework and with which a commitment is launched joint RFEF and the brand to collaborate in the purpose of promote healthy lifestyles and banana consumption as one of the main fruits of our country among the youngest fans throughout Spain.
Canarian banana is part of the habitual diet of more than 16.5 million households throughout the year in Spain, where it is considered a family product and appreciated for its differentiated quality and its health benefits.
On these pillars, Plátano de Canarias seeks to continue advancing in the promotion of healthy eating and sports, mainly among the youngest, a purpose for which the National Soccer Team represents an outstanding collaborator with an exceptional aspiration.
The young international Pedri It will also be the ambassador of this healthy project through its agreement with Plátano de Canarias for the next few years. According to Asprocan, he is "a young player, with exceptional quality and unique talent; characteristics parallel to the qualities that precisely differentiate the banana produced in the islands and to which a very special bond unites him."
The link between Pedri and the popular fruit of his native land goes beyond the new project that has been announced today, since the Canarian footballer wears in his boots, since he began to do it professionally, an 'emoticon' of a banana next to his name as a lucky charm; an anecdote that has attracted a lot of attention to his teammates, and it is also common to find the image of the footballer eating a banana around the facilities of the Ciudad del Fútbol de Las Rozas.
The player and Plátano de Canarias now join forces with the purpose of encouraging younger fans to consume this fruit daily, which is part of their diet every day.
"A huge pride"
Luis Rubiales, president of the Spanish Football Federation, has assured that it is a "huge" pride and honor to have this new sponsorship agreement: "The Canarian Banana is my childhood, the flavor that takes me to my origin".
PedriFor his part, he said he was delighted to be part of this project because he is a "big fan" of this product from his land: "The Canarian Banana is my childhood, the flavor that takes me back to my origin ... And it's great! My colleagues can eat bananas now, if they want to take care of themselves and perform properly! "Pedri joked.
"We are tremendously proud to be the first official fruit of the Spanish Soccer Team," said Domingo Martín, President of Asprocan. "This agreement allows us to bring our product closer to thousands of fans of all ages, who will passionately follow everything our National Team does," he added.
According to Martín, "we not only want to 'reinforce the visibility of our product', but, above all, to have our own space where we can reinforce our qualities as national fruit and with a clear differentiation in quality and sustainability. To convey this message among the consumers is undoubtedly an essential key to our future. "
"Plátano de Canarias has a long history of supporting the national sport for many years and in complicated circumstances, such as those currently experienced, we believe that it is time to contribute our grain of sand and demonstrate our commitment," confirmed the president .
"The Spanish Soccer Team and Pedri represent the values ​​of Plátano de Canarias: quality, passion for what we do - the fruit of hard work and effort - and a deep commitment to our people and our origins. And Pedri is and will also be , everything a reference for the youngest ", valued Sergio Cáceres, director of Marketing of Plátano de Canarias.
The Canarian Banana has become a 'classic' in the backpacks of Spanish athletes, both professionals and amateurs, for three reasons: it is easy to transport, it has fairly rapid assimilation carbohydrates and a high percentage of electrolytes, like potassium and magnesium.
These characteristics make the popular Canarian fruit an ideal complement to regain strength after exercising, as well as to reduce the feeling of tiredness or fatigue.
Today's milestone further reinforces the brand's firm commitment to Spanish sport, which it already maintains with Mireia Belmonte, Spain's standard-bearer at the next Tokyo Olympics and with whom it has maintained its support since before the Rio Olympics.