Canadian television cuts a scene from the movie 'Home alone 2' in which Trump appears | TV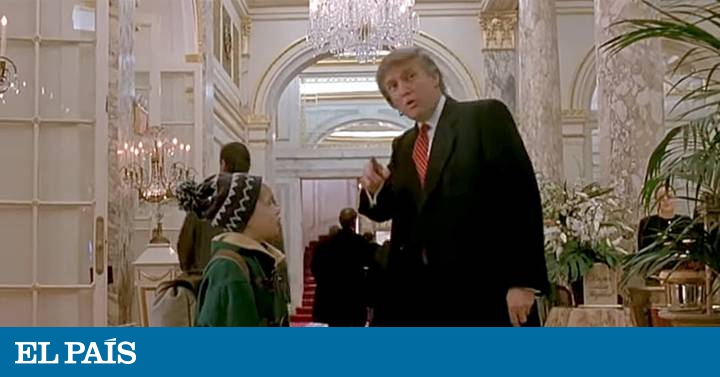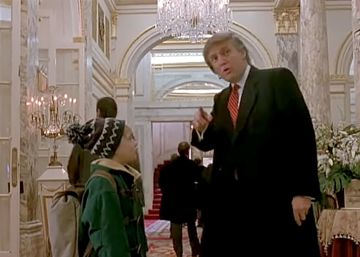 The Canadian television network CBC has confirmed that it eliminated a brief appearance of Donald Trump in the film Home Alone 2, alleging that the cut was made before Trump was elected as president of the United States. Known in Spain as Home alone 2: Lost in New York and in Latin America as My poor little angel 2: Lost in New York, the 1992 comedy starring Macaulay Culkin was recently aired by the Anglophone public network, but without the scene in which Trump appears.
Chuck Thompson, a CBC spokesman, has said that the scene with Trump and others were removed from the film set up five years ago, a common practice in the television broadcast of films for which scenes that are not central to the plot are cut to leave site to the emission of announcements. "The scene with Donald Trump was one of many that were cut from the movie because they were not an integral part of the plot," Thompson explained. "These editions were made in 2014, when we originally acquired the film and before Mr. Trump was elected as president of the United States."
On Tuesday, the Republican millionaire said he felt "honored" to have participated in that film and described it as a success. In social networks, the court received numerous criticisms, accusing Canadian television of political intentionality. Trump's eldest son, Donald Trump Jr., described on Twitter the removal of his father from the tape as "unfortunate". But Trump seemed to take it alone, and on Thursday night he jokingly tweeted: "I guess Justin Trudeau doesn't like much to make him pay for NATO or trade!" Said the US president referring to the Canadian prime minister. "The movie will never be the same!", He added, immediately clarifying that he was "kidding."
Trump's appearance is what is known in film jargon as a "cameo," a very brief appearance. In the film, set on Christmas Eve, the young Kevin McCallister (Culkin), lost from his family during a vacation in New York, tries to reach the lobby of a large hotel and asks for help from a man in black, who is none other than Trump, who he had acquired the New York Plaza Hotel, scene of several scenes of the film at the beginning of the decade of 1990. "Follow the hall and turn left," the man tells the boy in the scene that could not be seen on television in Canada.