Can I take a Cercanías train for free if I don't have a transport pass?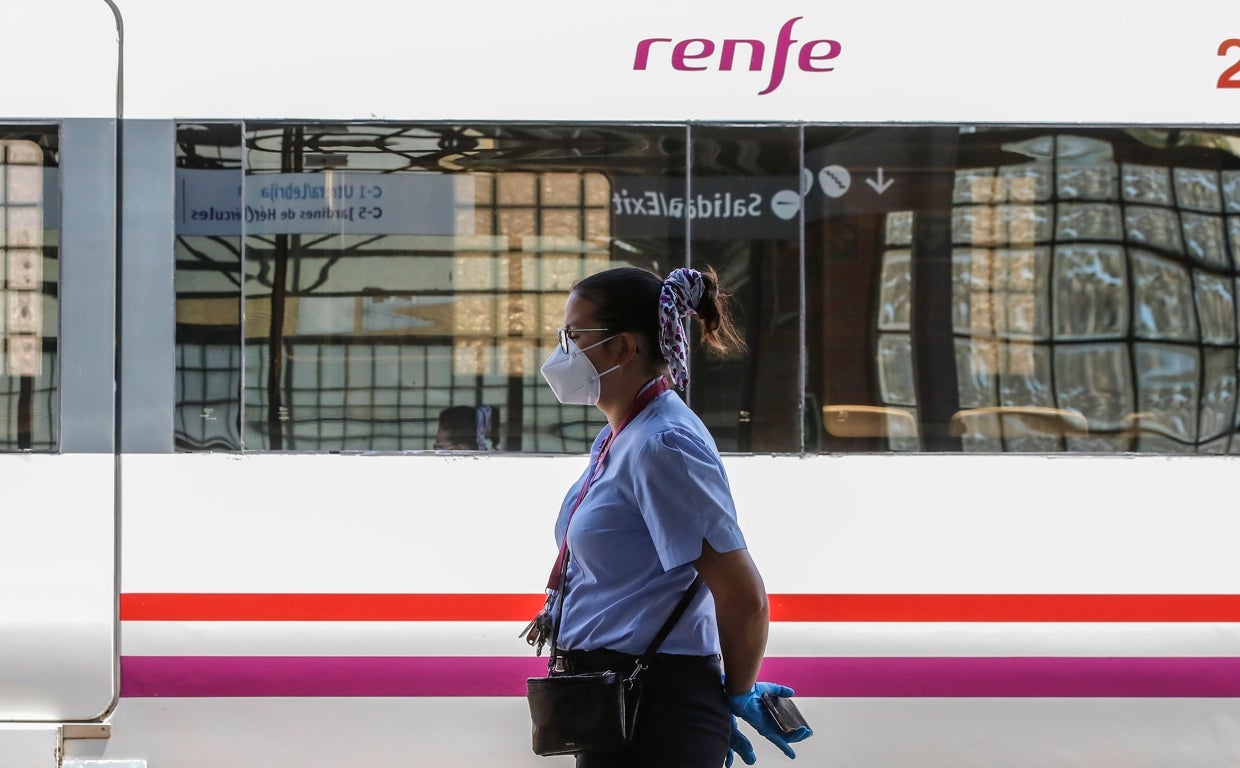 07/12/2022
Updated 07/14/2022 at 3:55 p.m.
The state of the nation debate held this Tuesday, July 12, has been the perfect occasion for the President of the Government, Pedro Sánchez, to announce New measures to alleviate the economic consequences caused by the war between Ukraine and Russia. Among these, it has been reported that the Government will discount 100% of the passes for various trips for Cercanías, Rodalies and medium-distance trains operated by Renfe from September 1, 2022.
This measure, which will allow travel on these means of transport to be free, will improve the 50% discount approved by the Council of Ministers on June 25 and will be in force until December 31. However, it will not include long-distance trains or those operated by other companies.
«The bonus will go from 50% to 100% in all subscriptions of Nearby trains and medium distance operated by Renfe. They will be free from September 1 to December 31, 2022. We hope that the communities can complement these efforts, "explained the leader of the Executive.
Even in the absence of many details, the real question is whether any user will be able to benefit from this free travel by train, Cercanías and Rodalíes. Will it be necessary to have the Renfe transport pass to be able to benefit from this new measure of the Government of Pedro Sánchez?
Is it possible to travel without a transport pass on Cercanías?
This new measure of the Spanish Government, with which they try to encourage the use of public transport in Spain against the rise in fuel pricesIt will enter into force on September 1. At the moment, few details are known about this agreement, although it is known that the Executive will discount 100% of all non-individual tickets, including monthly subscriptions.
In the absence of the small print of the agreement, it seems that the transport passes will continue to be necessary to be able to opt for this discount on the Renfe Cercanías, Rodalies and medium-distance tickets. Therefore, it will be mandatory to be the holder of one of these vouchers to access this free transport.
Among the transport tickets that will be discounted by this measure are multi-trip tickets or subscriptions for rail services provided on the General Interest Railway Network managed by ADIF and ADIF AV, declared as a public service obligation by any competent Administration, which are sold between the September 1, 2022 and December 31, 2022.
Any monomodal title issued by the operator that operates the services and that allows more than two trips will be considered as a transport pass. According to these criteria, multimodal and round-trip travel tickets would be excluded from this Government discount.
Report a bug