Campanella pays tribute to Lubitsch's black humor | Culture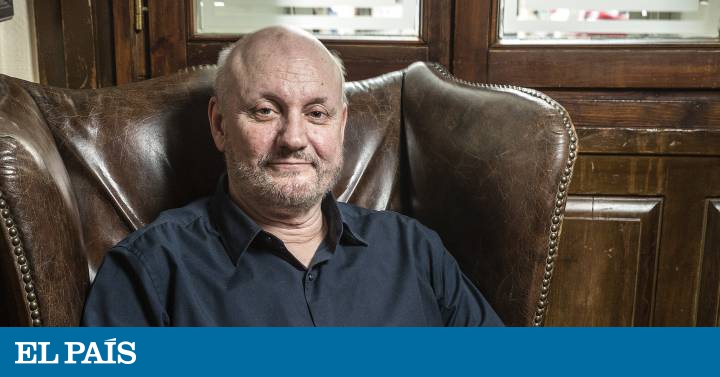 What has happened so that the spectators forget some of the great referents of the cinema? Juan José Campanella is this asked in The tale of the weasels, her new comedy, which opens in Spain next Friday and describes life in a mansion of an old Oscar-winning star, her husband – a second-rate actor -, the director of his films and his screenwriter. The quartet languishes until the house appears a young couple who love the cinema, but who hides ulterior and real intentions. Actress of glorious past, mansion staircase, young suitor … "I think the nod to The twilight of the gods, of Billy Wilder, born from the original movie, The boys from before did not use arsenic (from 1976, with Narciso Ibáñez Menta) … but if we use those references I give up attracting young people, "laughs the director of The son of the bride and of The Secret in Their Eyes, that yesterday he promoted the film in Madrid. "The original was like a film by (British producer) Ealing, and this is as if Ealing had hired Ernst Lubitsch and it would have given him absolute freedom. It has a side of tenderness and love that in the first one did not exist ".
The 59-year-old from Buenos Aires has been with the script since 1997, without falling because he wanted to honor his elders. "I always liked that the movie hid a movie game, because the quartet protagonist of The tale of the weasels It is explaining to the public in turn how a movie is made, and I wanted to add twists, quick dialogues and ending with a celebration of a cinema that is no longer done. " Campanella is a profound connoisseur of the work of Frank Capra, and something about him is in this comedy: "Well, I do not know if he would have liked my ending …".
For decades, Campanella has repeated like a mantra that in cinema there is no happiness, "but relief". And in his eighth film the phrase overflows the memories of the protagonists. "So many things can go wrong, in each step making a film, that when you get to fruition instead you just find a source of relief," he confirms with laughter. "Here I have been calm, thanks above all to the cast." Next to three stars like Graciela Borges, Luis Brandoni Y Óscar Martínez, Campanella adds to Marcos Mundstock, the deep voice of Les Luthiers. "He has done little cinema, but he has a presence and a stamp … He is my biggest Argentine idol. I needed four glories that had incorporated greatness; they are barbarians. "

Young against old, modernity against classicism … "They are not the themes of the film, although couples do help me to put together, in their contrast, the conflict", explains the director, in black, drinking coffee after coffee in a Sofa of the Cinema Academy. "The issue has more to do with how you see life. Some everything is worth to win, others everything is worth to have fun. In short, pragmatism against romanticism. And I feel on the side of those who have a good time. Paradoxically, of all my films, which had younger characters, this is the one that most appeals to young people, who end up applauding in rage, perhaps because it contains more transgressive charge, they identify more with the quartet protagonist, very politically incorrect " In these times, Campanella is afraid of being punished for that inaccuracy? "There are things that did not bother you before and now they start to bother you. I still think that we should laugh at everything, that there are ways to joke about anything; however, sensitivities have changed. "
The cinema for intelligent adults of Lubitsch, of Wilder, of Capra, that tone that Campanella seeks, is increasingly seen on screens. "And hurts. The witty dialogue cinema disappeared when the foreign box office began to add more than the American one. Hollywood believes that these dialogues do not travel well. Anyway, if that exit is closed, I always have the theater (he is building a room, the Politeama, for 700 people, in his city) ".
The weasels enter the chicken coops looking for food. Or as you can hear on the screen: "A little bug eats another little bug, that eats another little bug …". Campanella laughs: "One would like life not to be like that, but history confirms it. If you look at an individual, there is kindness. If you walk away to get perspective, someone devours someone. "
(tagsToTranslate) campanella (t) honor (t) humor (t) black (t) lubitsch (t) director (t) argentino (t) premiere (t) comedy (t) el (t) count (t) weasel



Source link