Camino Viejo premieres the show 'Alma, corazón y vida', with the best songs of `Los Panchos´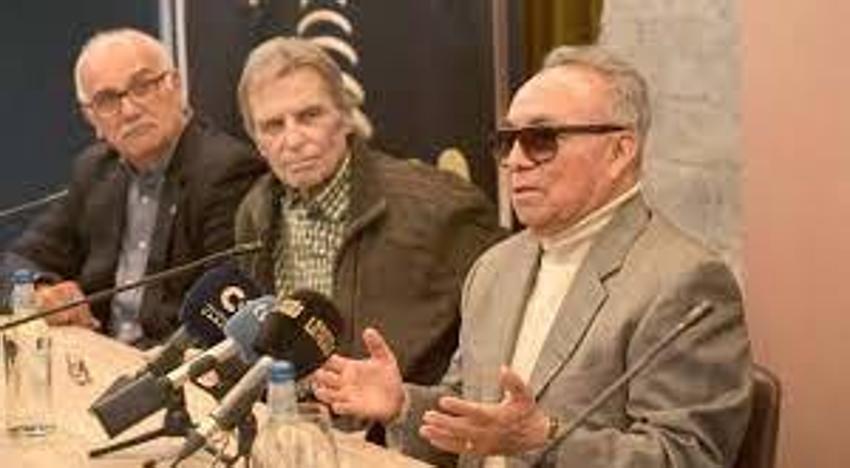 concert
The tribute to one of the most universal Latin American groups will take place on Wednesday, June 29 at 9:00 p.m. in Plaza de la Candelaria, in the Gran Canaria municipality of Ingenio
The Plaza de la Candelaria in Villa de Ingenio hosts this Wednesday, June 29, the premiere of a new musical show by
Old Road Productions. Daniel García, Manuel Ramírez and Miguel Ángel Sosa will sing the songs of the trio 'Los Panchos'.
In 'Alma, corazón y vida' songs like 'Bésame mucho''Lodo' (better known as 'Si tú me dice come'), 'Piel canela', Obsesión or 'Mar y cielo', which are part of the musical memory of several generations around the world.
The Department of Celebrations of the City Council of Ingenio directed by Lorena Quintana organizes this musical night on the occasion of the San Pedro and San Pablo festivities. In the prolific history of the trio Los Panchos there were up to seven different stages, the group had seven first voices.
In 'Alma, corazón y vida' it is done
a review of all these stages and the history of Los Panchos is brought closer to the public through anecdotes that are told between the songs.
They also recorded albums with Los Panchos, female voices such as the Argentine singer Martha Serra Lima and the North American Eydie Gorme. Some of these songs will be performed by two young Canarian women, Moneiba García and Yoana García, known as Las Tormentas.
With the executive production of Natividad Santana, the musical direction of Daniel García and the stage direction of Víctor Formoso, this Camino Viejo Producciones show, in addition to paying tribute to Chucho Navarro, Alfredo Gil and Hernando Avilés, the trio that was born in Mexico in the decade of the 40s of the last century and that in a few years became one of the Latin American groups with the greatest international projection, also wants to offer the Canarian public an unforgettable musical evening with the romantic boleros that, thanks to Los Panchos, have become songs classics that have accompanied the birth of many love stories.
With the seal of quality that distinguishes the shows of Camino Viejo Producciones, also 'Alma, corazón y vida. Los Panchos' wants to remain as faithful as possible to the original artists, maintaining the original arrangements of the songs that Daniel García will perform accompanied by a requinto and Manuel Ramírez and Miguel Ángel Sosa with Spanish guitar.
Manuel Ramírez and Miguel Ángel Sosa have a musical career of almost forty years as part of the Trío Estelar, and Daniel García has been part of Timple and Bohemia, among other shows.
The show 'Soul, heart and life. Los Panchos' which premieres next
Wednesday, June 29 at 9:00 p.m. in Plaza La Candelaria de Ingenio, In the near future, it will also tour other municipalities of Gran Canaria and the islands such as Santa María de Guía, Agaete and San Mateo.