Camarena, much more than a great voice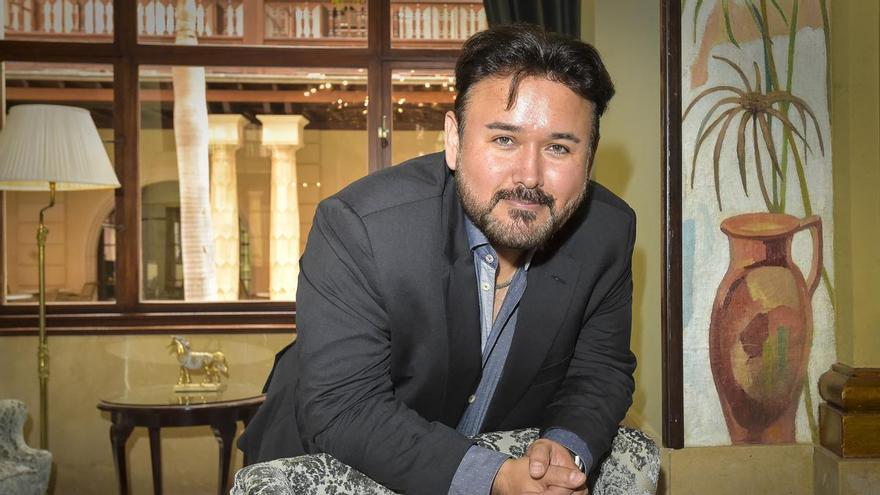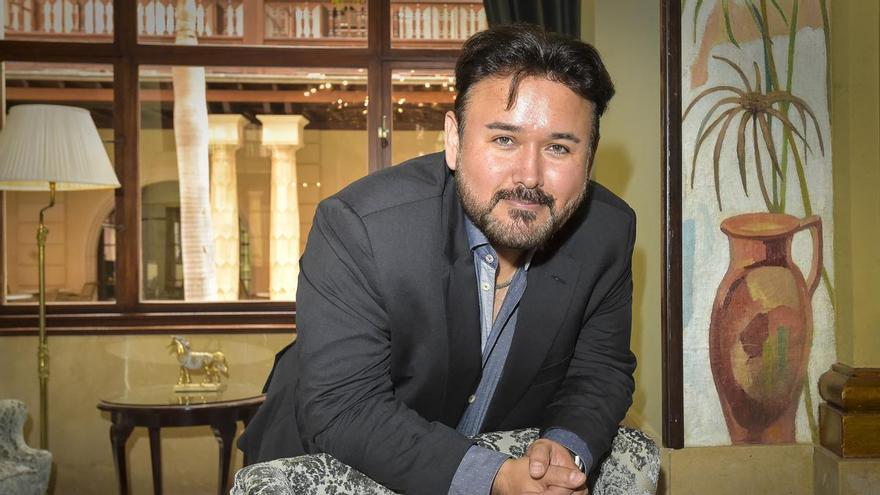 He is a first class artist, sensitive, creative and possessing a rich expressiveness. But the Mexican tenor Javier Camarena was also born with out-of-the-ordinary singing abilities, and the public hopes that he shows them off because they are probably unique in the lyrical-light string that is the headliner in the opera world these years.
Extraordinarily generous, he does not spare that luminous, spiritual and carnal, powerful, beautiful, long-sustained high note in fullness, which we met a few years ago in Donizetti's La figlia del regimento produced by the Las Palmas Opera. The unusual thing is that the scene A mes amis, with its nine "do de chest", was the third and last of his tips after a very high tension program. It is almost evident that Camarena likes the public of Las Palmas, in reciprocity with the enthusiasm with which they celebrate (full capacity standing up) the pleasure they receive.
The recital was simply impressive. The vocal beauty in all the scale, the compactness and the color, the dynamic curves and the twists and turns of expression, the sonority of a lyrical voice as powerful as if it were spinto-dramatic, the capacity for flattening, the inexhaustible "fiato" in punctuations thinned out or reinforced, both for voice and in delicate pianissimo; All this and much more is part of the treasure of a singer rigorous in style, profoundly musical and not at all concessive. An artist in the magical moment of his technical and interpretive development.
The first part of the program was for French and Italian opera (Delibes, Massenet, Donizetti, Verdi and Cilea) with difficult and little trodden arias, projected with emotion, elegance and virtuosity. Then the tenor entered the Neapolitan song, with three admirably intoned emblematic titles, without gratuitous populism. And he concluded with two others in Spanish in a waste of vocality without clichés.
Already in tips, he allowed himself with the song Malagueña salerosa fiato exhibitions and alternatives between power and the thread of voice that never breaks; and, as has been said, the Donizetti scene that no one sings with his firmness and sufficiency.
It should be added that the pianist Angel Rodríguez, a refined chamber player throughout the program and an in-depth knowledge of the tenor's vocal topography, performed solo, with virtuosity, two of his own arrangements on a baroque to the irony Habanera of Carmen, and on the intermission of The wedding of Luis Alonso de Giménez. The Festival recorded, without a doubt, one of its greatest successes. The words that Camarena dedicated to Alfredo Kraus also gave a sensitive projection to the event.