Calviño urges the Bank of Spain to limit ERE and bank salaries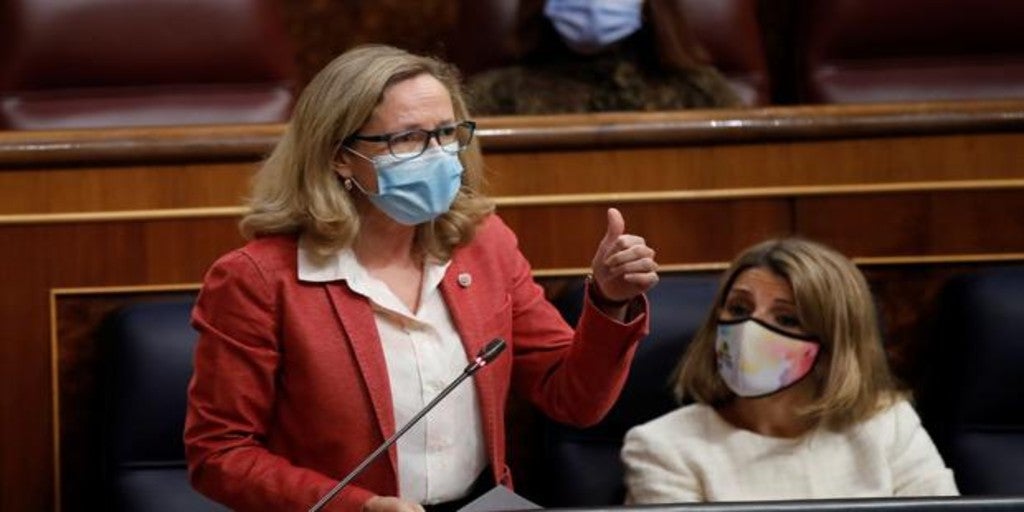 Madrid
Updated:
Keep

Nadia Calviño takes another step against the bench. The economic vice president, in a closed meeting with the circle of foreign correspondents in Spain, has urged the Bank of Spain to act on the ERE in the sector and the high salaries of executives, as confirmed by ABC. In short, take action to limit both aspects.
Regarding the announced staff adjustments and the controversy over salaries in the financial union, the economic manager has been blunt: «We have expressed this concern to the Bank of Spain and we are going to use the instruments at our disposal to try to channel this process in the way that is best possible for economic developments. We will have to use the different instruments and, first of all, I think the Bank of Spain as supervisor of the sector has a role to play to channel this process in the most positive way from the point of view of its impact on the general economy of our country.
Yesterday, Calviño
He was already belligerent with the bank. On the one hand, he urged entities to lower their employment adjustments, following the announcement of ERE on 8,300 people at Caixabank, and, on the other, he called "unacceptable" the remuneration that executives receive at a time like the current one.
These words, as this newspaper has advanced, have not sat at all well in the financial sector, which recalls that bank executives have already reduced their salary in 2020 to double digits, up to 44%, as in the case of Carlos Torres, President of BBVA. Financial sources explain that the movement of the vice president is a way to wash the image of the Government before the massive ERE of Caixabank, where the State owns 16.1% of the capital stock through the FROB.
«These are remunerations that do not correspond to the economic situation of our country, and even less in those entities that are advertising heavy staff cuts and closing of offices ", said yesterday the vice president. And regarding the
job adjustmentsHe indicated his intention to minimize them, for which the Bank of Spain has now also involved.
Likewise, Calviño is not the only member of the Executive who has charged against the financial sector.
Jose Luis Escrivá, Minister of Social Security, and
Yolanda Diaz, Vice President and Minister of Labor, have also criticized today the ERE in the guild, in a common front that has created the government to put pressure on the banks and try to get them to give up their claims to lay off thousands of employees. Just enter
Caixabank and BBVA this week have planned to leave more than 12,000 workers.