Calviño sees the rise in interest rates as "coherent"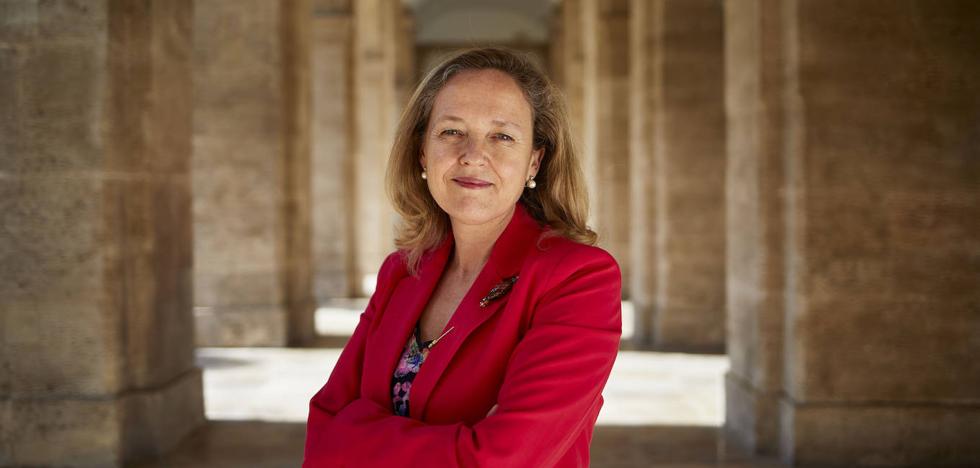 The economic vice president recalls that no forecast estimates that Spain will enter a recession this year or in 2023
The economic vice president, Nadia Calviño, has assessed this Friday as "coherent" the decision of the European Central Bank (ECB) to raise interest rates by 75 basis points, up to 1.25%, while defending that Spain will continue having a "strong growth". "It is (a decision) consistent with the situation of depreciation of the euro that we are experiencing these days," said the economic vice president to questions from journalists upon arrival at an informal meeting of European Ministers of Economy and Finance in Prague.
Calviño has pointed out that the ECB's announcement was "expected by the markets and expected by all" and that the ministers will now listen "carefully" to the explanations of the president of the ECB, Christine Lagarde.
"All forecasts point to the prospect of price reductions in the coming months and all organizations expect Spain to continue to have strong growth above the average of the OECD, the EU and the large countries of the eurozone", The vice president explained, when asked about the risk of recession for the bloc due to the increase in rates.
In this sense, Calviño has been convinced that the decision announced by the ECB's governing council the day before has been the result of a "detailed analysis of the situation" by the body.
Industrial production remains positive

In this sense, the General Industrial Production Index (IPI) rose 1.3% in July compared to the same month of 2021, a rate 5.3 points lower than that of the previous month, as reported by the INE. With the data for July, industrial production has chained three consecutive months of positive rates.
The production of the energy industry was the one that grew the most in July, registering a year-on-year rise of 13.2%. They are followed by capital goods (+1.6%) and durable consumer goods, with an increase of 1%. By contrast, the production of intermediate goods fell by 5% year-on-year in July and that of non-durable consumer goods contracted by 0.7%.
By branches of activity, those that increased their production the most in the interannual rate were the supply of energy, gas, steam and air conditioning (+18%) and the leather and footwear industry (+13.2%). Among the decreases, the most pronounced were registered in other extractive industries (-31.5%) and in metallurgy (-13.1%).
Adjusted for seasonal and calendar effects, industrial production rose 5.3% compared to July 2021, a rate 1.7 points lower than that of June.
In the first seven months of the year, industrial production has increased by an average of 3.2% (+3.4% in seasonally adjusted data), highlighting the rebound in clothing manufacturing (+20.7%) and the decrease in metallurgy (-6.5%).