Calviño says he is not in a "rush" to sell the stake in Bankia-Caixabank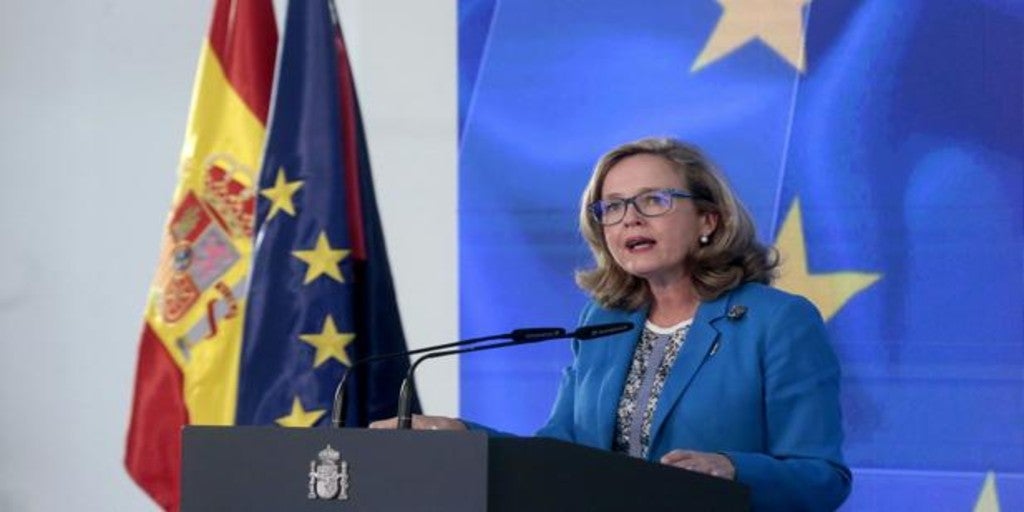 Madrid
Updated:
save

The Vice President of Economic Affairs, Nadia Calviño, assured this Wednesday that "No rush" to sell the participation of the State in the entity resulting from the merger of Bankia and Caixabank because the objective is to "maximize value". "We are not in a hurry" to sell these shares, the result of the Bankia rescue and which will account for 16% of the capital of the future entity, Calviño insisted in an interview on Bloomberg TV.
The vice president has insisted that the forecasts point to a rapid recovery of the Spanish economy as of the third quarter and has trusted that the European Central Bank (ECB) will maintain an expansionary policy.
The minister explained that negotiations on this program are currently taking place in Brussels, where they are trying to speed up the process to be able to start your application from January 1, 2021.
In this sense, Calviño has defended that the outlook for 2021 "is quite positive." "Our growth forecast is 7.2%, the same as published yesterday by the International Monetary Fund (IMF) and could even be increased with the implementation of the recovery plan," he said.
The minister, who has recognized the role played by the ECB in helping European governments to adopt measures minimizing the economic and social impact of the pandemic, has also highlighted the strong confidence of the markets in Spain. "I think it is not only the ECB, but also the confidence of the markets which is helping us to face this pandemic in the most effective way, "he stressed.
He has also been optimistic that the budget project for 2021, which will channel investments derived from European funds, will reach the Congress of Deputies in the "coming weeks".