Calviño refuses to pose for a photo with businessmen in which she was the only woman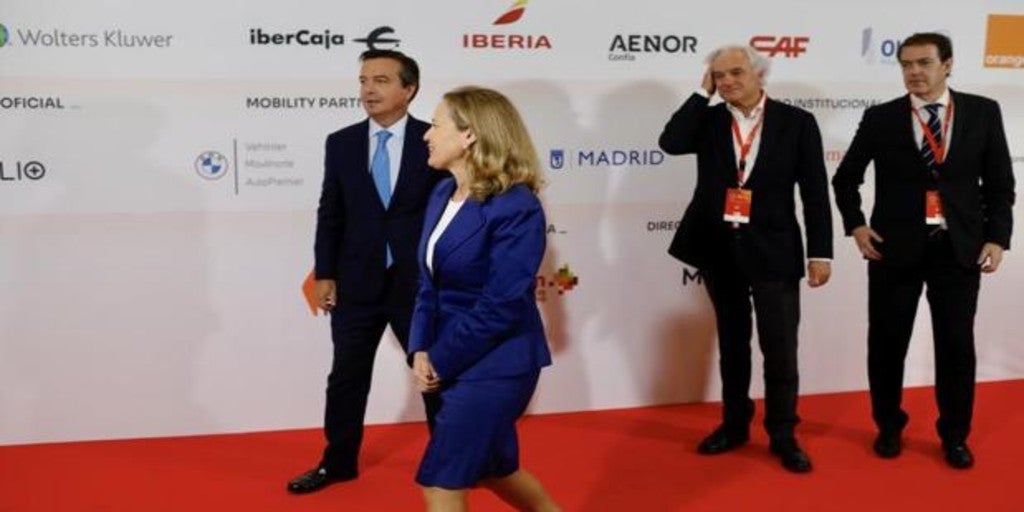 BRUNO PEREZMadrid Updated: 05/10/2022 16:45h
Save
Related news
He said it a few weeks ago in Barcelona. "I will not participate in any table in which there are no more women." Since then there have been several episodes in which the Vice President of Economic Affairs, Nadia Calviño, has declined to appear in group images in which she was the only woman. It happened again this Tuesday at the Leaders Madrid Forum, organized by CEIM.
🎞️ @NadiaCalvino: "I am not going to take a photo in which I am the only woman again. I am not going to participate in a debate in which I am the only woman again. (...) There are many events in which I am the only one woman because I am the minister."
It is as is. Listen this. Stop. pic.twitter.com/obXl3sokF3
– Daniel Fuentes (@dfuentescastro) February 3, 2022
The president of CEIM, Miguel Garrido, came out to receive her, fulfilling the traditional protocol and invited her to have an engagement photograph taken. At the moment of the posing, several of those who were present, all men, joined the painting and the vice president reacted by leaving it, and apologizing with the argument that she has already warned that she will not appear in images where she is the only one women.
The episode was later corrected with a pose, no longer improvised, in which the vice-president and president of CEIM appeared, accompanied by the general secretary of CEIM, Sara Molero, and the director of Madrid Leaders Forum, Fernando Cueto.
Fernando Cueto, director of the Madrid Leaders Forum; Nadia Calviño, First Vice President of the Government; Miguel Garrido, president of CEIM; and Sara Molero, general secretary of CEIM. - CEIMView commentsTopics

Source link